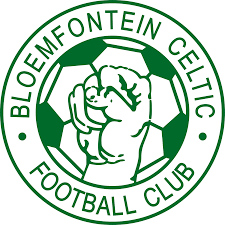 Bloemfontein Celtic supporters have shown to be die hard supporters of the club, despite performance.
Many supporters and fellow football lovers have confirmed that Bloemfontein Celtic supporters are by far, one of the best supporters they have ever seen. They even came as far as Limpopo and Cape Town, to experience the atmosphere in the stadium. An atmosphere we all miss.
It starts in the morning, at people's workplaces and around the entire Bloemfontein area especially in areas such as Batho, Bloemanda, Rocklands and Heidedal. The supporters walk and sing in groups from taxi ranks across Bloemfontein. Some supporters done even have taxi fare but that does not stop them. They hustle money to buy the ticket and walk from home to the stadium.
Some Celtic supporters even give other supporters lift along the way to the stadium. Something you only see in certain areas around the country. When you enter the stadium, you hear the sound of singing supporters. One thing that stands out about these supporters, they continue to sing while the other team has scored. This I asked a few supporters, Why? Their response, to lift the mood of their team. Amazing, I tell you. Their songs uplifts anyone in the stadium. They acknowledge any effort of the team.
I stood after a game, when Bloemfontein Celtic lost and amazingly, they continued to singing and clapping hands for their team. A few minutes later, the entire team including the owner of the team, came out to the supporters, acknowledging their support. The team dance and sung with the supporters, moving to every corner of the stadium.
Beautiful, I know. Which other teams can compete with that?
Content created and supplied by: FOOTBALL-CRITIQUE (via Opera News )