Sports24 Percy Tau played the entire 90 minutes last night in thier 1-0 defeat at the hands of Leicester City in the FA Cup fourth round. Leicester City left it late as they struck in the 94th added minutes.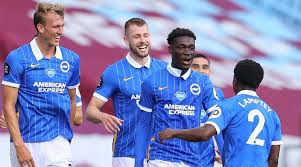 Both teams showed hunger to win, and would have gone to extra-time and to the penalties because thier encouter was too tight to be broken off by that late strike.
Percy Tau was given a chance to prove himself after he missed almost three significant games in the league. But he was ordered to come and deliver for the team. He played well and showed character when counter attacking City. He tried to win the ball and made very important moves when on the ball, especially his desire to try and assist a goal, they couldn't break the City defense.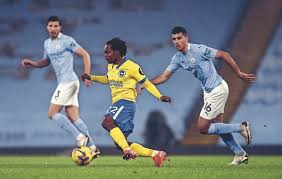 Brighton and Hove Albion went to this game with a three game unbeaten run after beating both Liverpool and Tottenham Hotspur 1-0. They have played to the highest order and can compete anyway, they even managed to take City to war in the FA cup. Unfortunately they were eliminated.
Content created and supplied by: Ditaba-ja-Mzanzi (via Opera News )