Coach Okon converted me from a midfielder to a striker - Oshoala reveals
Super Falcons and Barcelona forward, Asisat Oshoala says coach Edwin Okon influenced her career as a professional footballer.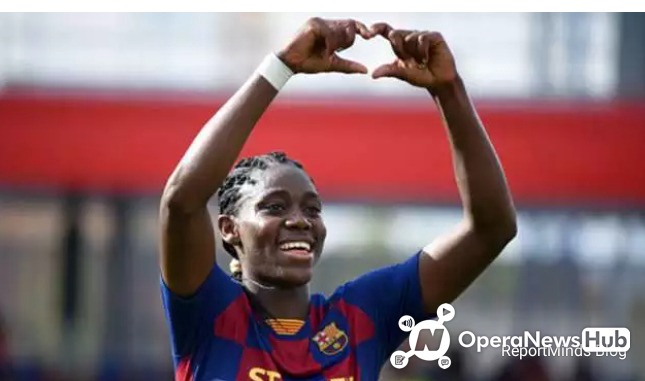 According to former Arsenal Ladies star, coach Okon had a positive impact in her career during her sojourn with Nigeria Women's Premier League (NWPL) giants Rivers Angels.
She revealed the coach converted her from a defensive midfielder to a top striker.
Asisat started her football education at FC Robo Queens but her move to the Port Harcourt outfit in 2012.
"Shout out to Coach Edwin Okon. He had so much influence on my game," Oshoala said in an Instagram interview with the Nigeria Football Federation (NFF). I started back then at Rivers Angels as a defensive midfielder, but he encouraged me to go forward and express myself and even eventually converted me to a striker."
Recall Okon led the Super Falconets to a fourth-place finish in Japan in 2012 U20 Women's World Cup.
Asisat Oshoala was named the winner of golden boot and golden ball.
Under coach Okon Super Falcons side, Asisat and reclaim the continental title in Namibia in 2014.
Asisat also played under Okon at the senior Women's World Cup in Canada 2015.
The forward left Nigeria club, Rivers Angels in 2015, and she moved aboard to play Liverpool and Arsenal in England.
She also played for Dalian Quanjian in China until she moved to Spain in 2019 to play for Barcelona.
She has won the African Women's Player of the Year four times.
Oshoala scored 20 goals in 19 games and emerged as Barcelona's second top scorer after the cancellation of the 2019-20 Spanish Primera Iberdrola season.
Barcelona is a were handed the Spanish Primera Iberdrola title.
Related News
Super Falcons' stars to watch out for at the 2019 FIFA Women's World Cup -One of them is nicknamed Seedorf
2019-06-07 17:36:53
Continue reading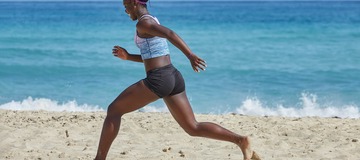 Asisat Oshoala & other Nigerian female football players in casual dress, who is the most beautiful?
2020-06-29 18:05:33
Continue reading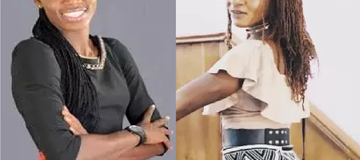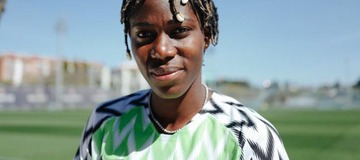 Asisat Oshoala: Women's football isn't important to CAF
2020-07-07 15:49:09
Continue reading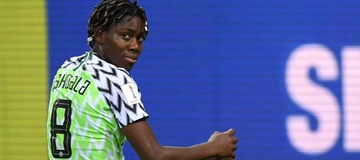 Meet the First African Player to Play in FIFA Female World Cup 5 consecutively times
2020-06-12 19:55:56
Continue reading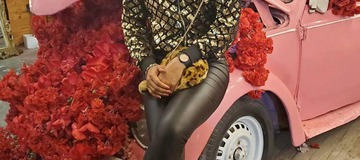 One For The Road: Meet The Greatest African Female Football Player Of All Time
2020-06-11 07:22:19
Continue reading