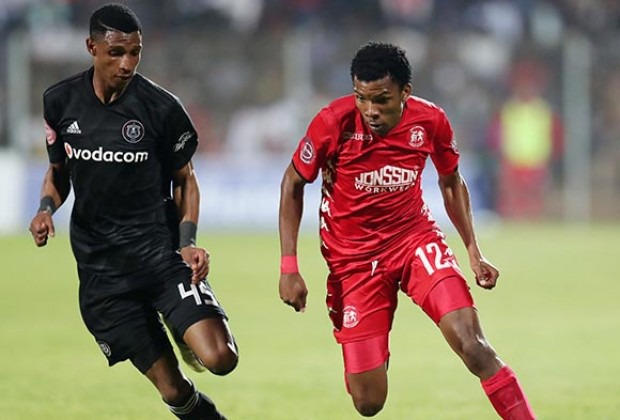 The bucs fans may be disappointed about the news they will hear about the team.
As the pursuit for something they wanted the most, has become more of a blow on the face for the manager of the team.
It was reported on soccer laduma edition 1206 on january that the team had enquired about the TS galaxy talented and speedy attacker shaune mogaila.
However all of this has been put on hold and this may mean bad news for the bucs fans and the team itself.
The siya crew of soccer laduma revealed in january 2021 that orlando pirates have been tracking the 25 year old since he became popular when he was exposed in highlands park.
The siya crew even reported that orlando pirates had made informal conversation asking whether the player is available for transfer or not.
However it now seems that their fondness and interest in the attacker has been put on hold, reason being that TS galaxy mentioned that the attacker had been recently injured and wasn't available for transfer in the january transfer window.
"He is still out with a knee injury. He is expected to be out for a few more weeks", Said TS galaxy in it's teams official website.
Could this mean that the bus fans should be worried about this?
Comment below, share the article and follow for more content.
Sources : Soccer Laduma
Content created and supplied by: ZimuMachonthish (via Opera News )