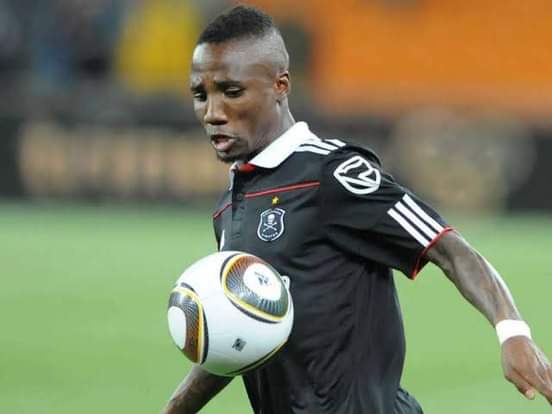 It is no secret that almost every PSL player would one day like to wear the Amakhosi kit and represent the Soweto giants, especially in the biggest derby of South African football.. the Soweto derby.
Teko Modise is one legend who also had the desire to sign for Kaizer Chiefs. The legend had few good things to say about Amakhosi:
"Kaizer Chiefs are the most successful team In South Africa, numbers don't lie, I know most people are confused about this statement but for an example take a look at Rangers and Al Alhy. Those teams are successful In the world, than the likes of Barcelona and Bayern, you know why? Because of the number of trophies they have won since their clubs were established"
"Truthly Speaking Kaizer Chiefs has Good Performance than Orlando Pirates" - Teko Modise
It is not often but it happens that a player makes a transfer between two rival clubs, After his Orlando Pirates career, Modise moved to Mamelodi Sundowns and had few seasons there before finishing his career at Cape town City FC. An offer from Kaizer Chiefs to sign the midfielder never came and Modise did not get the chance to play for the most successful club in South African football.
Source: https://www.facebook.com/DstvpremiershipnewsOfficial/
Content created and supplied by: CornerSpot (via Opera News )