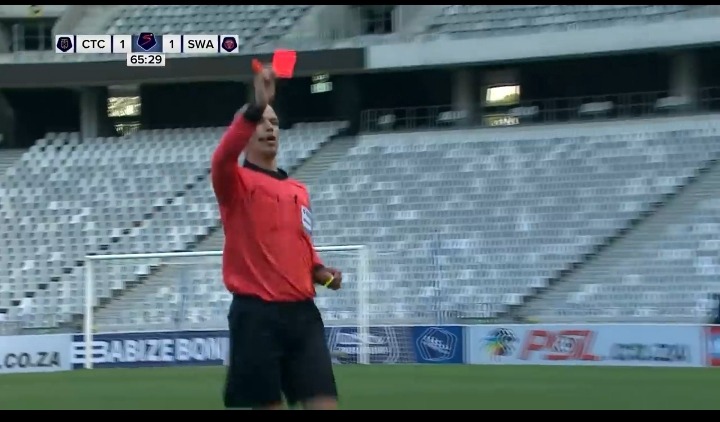 Swallows FC came into today's game with the spirit and character of wanting to win the game. In their three previous games they were able to score first, but each time they score the opponents managed to equalize and the games ended with a draw. Cape town city also came into this game knowing very well that they are playing against a very stubborn team, that does not go down easily. Just like their previous games, Swallows was the first team to score, but that goal did not put cape town city under pressure.
It took cape town city 23 minutes to score the equalizing goal before the second half. Cape town city was awarded a penalty and Mdantsane converted it into a goal.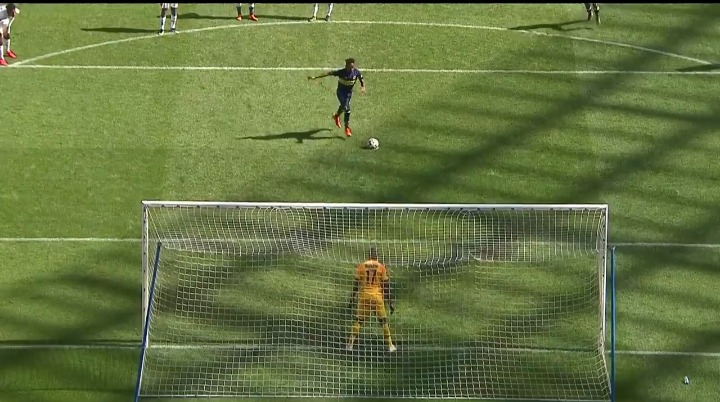 As the log stands Cape town city and Baroka are the two teams that still don't have a clean sheet. All the games they played up to now they conceited a goal or goals.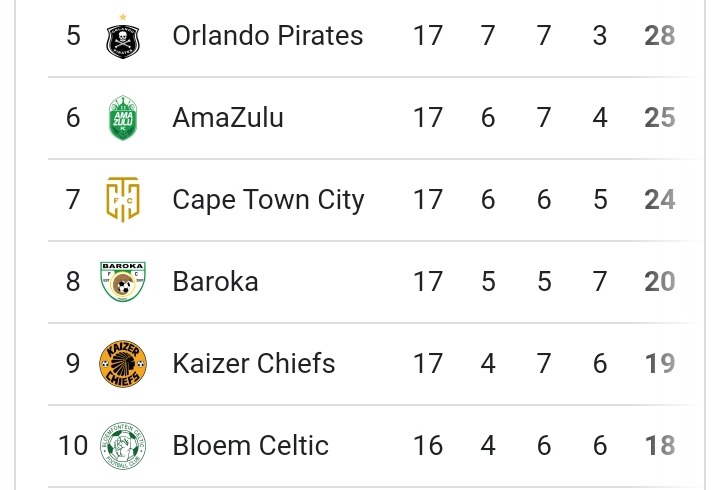 During the first 11 minutes of the second half, Cape town city was able to hold the ball and control the game. Remember Cape town city they play what is called 'total football'. And these total football made Swallows to get two red cards, one for Sait and one for one of team officials. Swallows was now down to 10 men. Cape town city continued to put pressure on Swallows team but this did not help Cape town city to score a winning goal.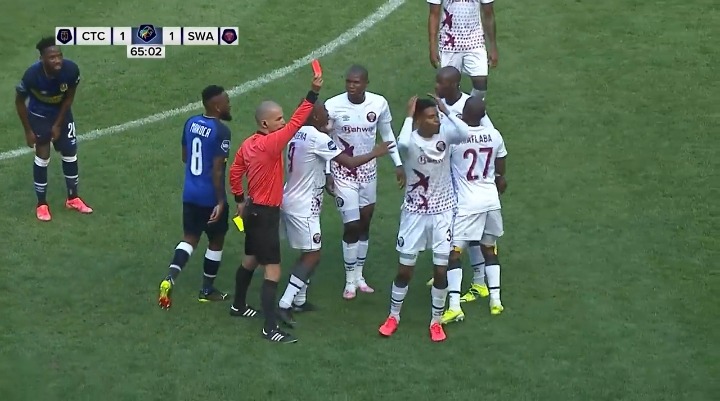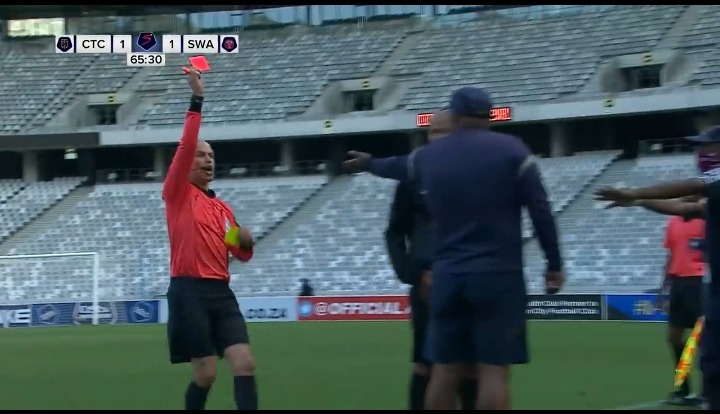 Content created and supplied by: Ricador (via Opera News )