This is Stade TP Mazembe home of 5X CAF Champions League champions TP Mazembe .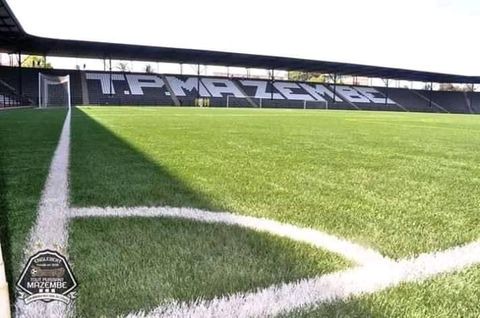 Did you know the DRC giants hasn't lost a home CAFCL/CC game in the last 11 years. They facing on fire Mamelodi Sundowns on the 5th of March 2021 in DRC.
In 2013 the referee denied Pirates a victory there but fortunately we won the game 3:2 on aggregate and we knocked them.
The same year that I thought was a year for Pirates to win a second champions league trophy unfortunately Al Ahly was too strong for us in the final in Cairo after failing to defeat them in South Africa.
Al Ahly that we dominated in group stage away game in the same tournament when we defeat them 0:3 in the same competition in Egypt and in 2015 Caf confederation cup we defeated them 3:4 again in Egypt.
Manelisi Manelisi said that Referees and their assistance are always helping them. In fact all the North African and west African teams,I don't regard them as great teams ,they never played Fair.
Comments
Makhosandile Ketwa
As it is the record of 11 years in a row.. It will be a record also for sundowns first team to stop them
and defeat them in their own backyard.
Khaya Maimane
It's because they bully their opponents & employ soldiers to intimidate the visiting team. Officiating is ridiculous, the referees are forever favourable to TP Mazembe players & they reward them with dubious penalties to ensure they win at all cost.
Chicco Letlape
In April 2013 Pirates beat TP Mazembe 3 - 1 at their home and Mbesuma scored and Senzo saved 2 penalties, please do your research Admin.
Content created and supplied by: orange_juice95 (via Opera News )