Maccabi Haifa has topped the Israeli Premier league table after latest 3-0 win.
Maccabi Haifa played their latest fixture in the Israeli Premier league against Beitar Jerusalem away from home and managed to win the match 3-0 at full-time. Maccabi Haifa has picked up three valuable points on the road as it helped them to the first placed spot on the table with 47 points. Maccabi Tel Aviv has now dropped to second place after Haifa won as Maccabi Tel Aviv sits on 45 points. Maccabi Haifa managed to keep a clean sheet while striking three goals past the Beitar defence. Haifa scored one goal in the first half of the match and two goals in the second half of the match just two minutes apart.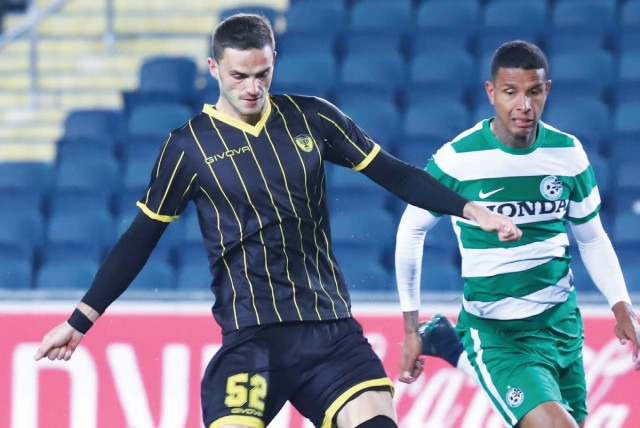 Maccabi Haifa opened the scoring in the 17th minute as Dolev Haziza scored as Haifa leads the match 1-0. Tjaron Chery scored for Haifa in the 50th minute of the match as the lead extends to 2-0. God's way Donyoh scored for Haifa just two minutes later when he found the back of the net in the 52nd minute of the match. Maccabi Haifa managed to win the match 3-0 in the end as they top the Israeli Premier league table.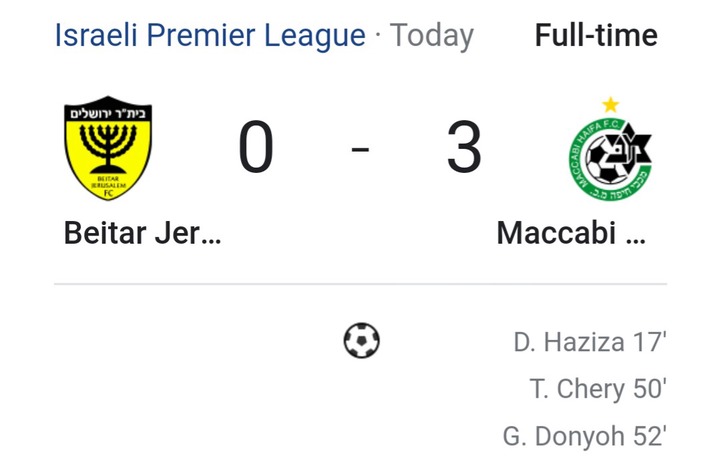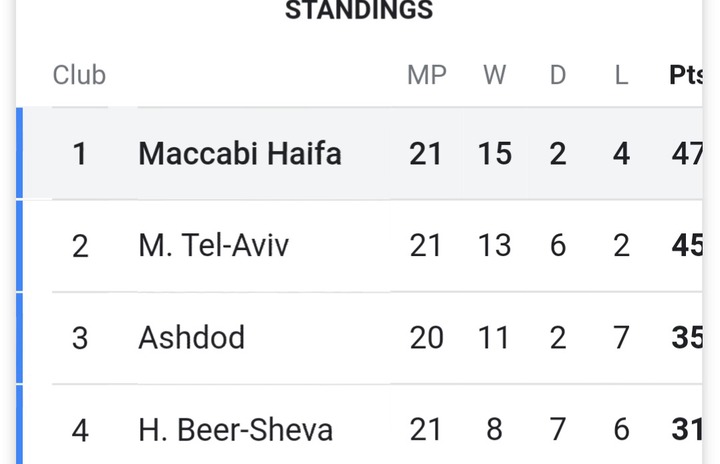 Content created and supplied by: _iamche_ (via Opera News )