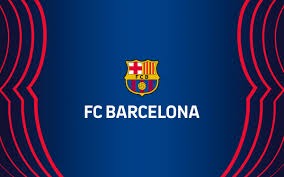 Nothing is more sad when a would class player such as Messi, having to play with players that are not even close to his level.
The upcoming game against PSG from France will be a good game to test Barcelona but I do believe that Barcelona are not even close to PSG's level. Ronald Koeman, together with the two previous managers should be held accountable, for the state Barcelona is in.
Selling of good player and buying players not up to Barcelona's standards. One example is the sale of Louis Suarez to Atletico Madrid. Koeman continues to play Frenkie de Jong out of position, when there are center back players on the bench. Barcelona has many challenges and one should tell Ronald Koeman that constantly rotating the defenders will never work, if the players are new. How will they get to know each other?
PSG has an established team that has played together for about 2 to 3 years. They know how each other play and the team results speaks for itself. Neymar might be a doubt for the game but there are many other players that a capable to stand in for him. Something that Barcelona does not have. There are no consistency when Barcelona play. They beat smaller teams but struggle against big teams. That fact will show that PSG are more superior to PSG. Watch the scene......
Content created and supplied by: FOOTBALL-CRITIQUE (via Opera News )