There is tension in Amakhosi camp, and with yesterday 's loss to Usuthu the problems are escalating and fans believe coach Gavin Hunt is the problem, while others say Hunt should stay till the FIFA ban is uplifted, then he will bring or recommend players, only after that he will be blamed. Amakhosi have lost three games in a row, and this is not for the first time this season, it happened in the first half.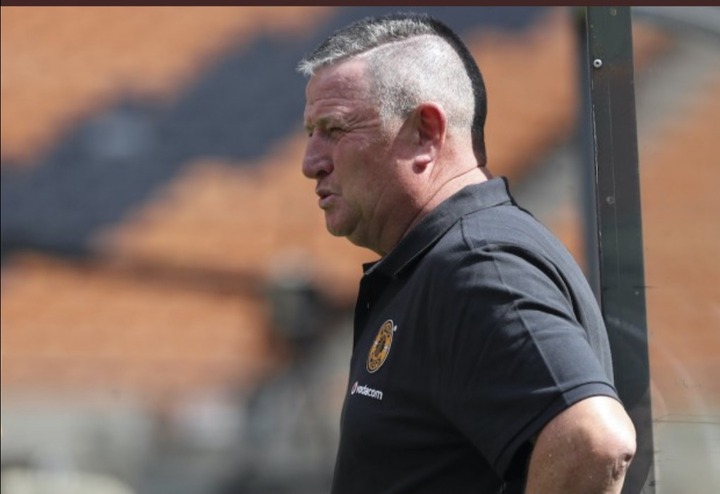 Amakhosi fans believe there is more into Chiefs 's problem than FIFA ban and Gavin Hunt, they believe fans who wants to give the former Wits University coach more game time are part of the problem, this fans wants Hunt' s head to be chopped. They insist this is the very same squad that fought for the Premier Soccer League championship last season till the last game, so the players can still compete.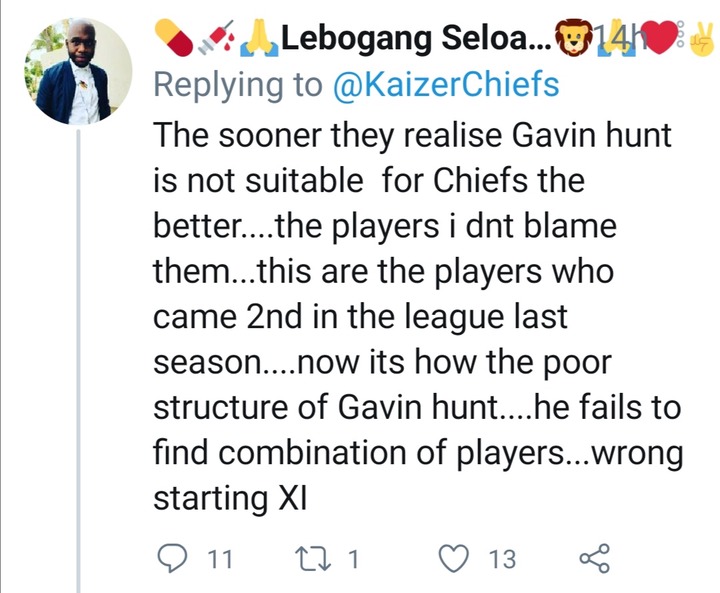 The division and factions in Amakhosi fans are clear, after Tweeting about yesterday' s game on the official Kaizer Chiefs Twitter page, one can clearly see the fans are dissatisfied and disappointed with Amakhosi. Chief Manager Bobby Motaung 's name keeps popping, with others blaming him for the FIFA ban.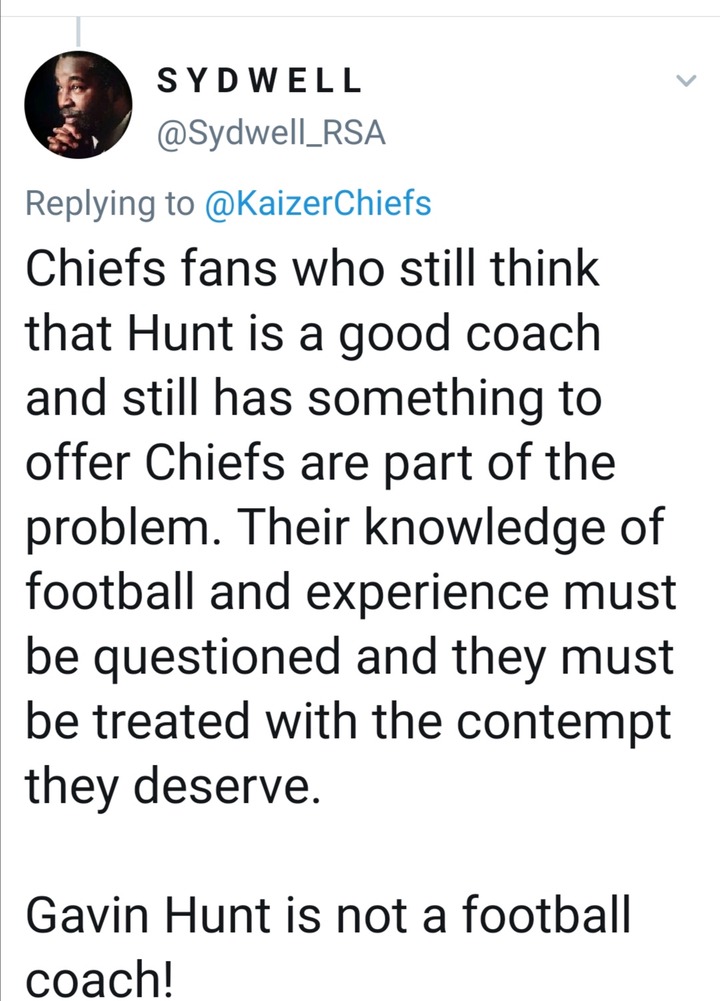 For now Amakhosi are fighting to remain in the top8 of the Dstv Premier League. With FIFA ban coming to an end this season, coach Hunt will have to wait and plan to win with the current squad.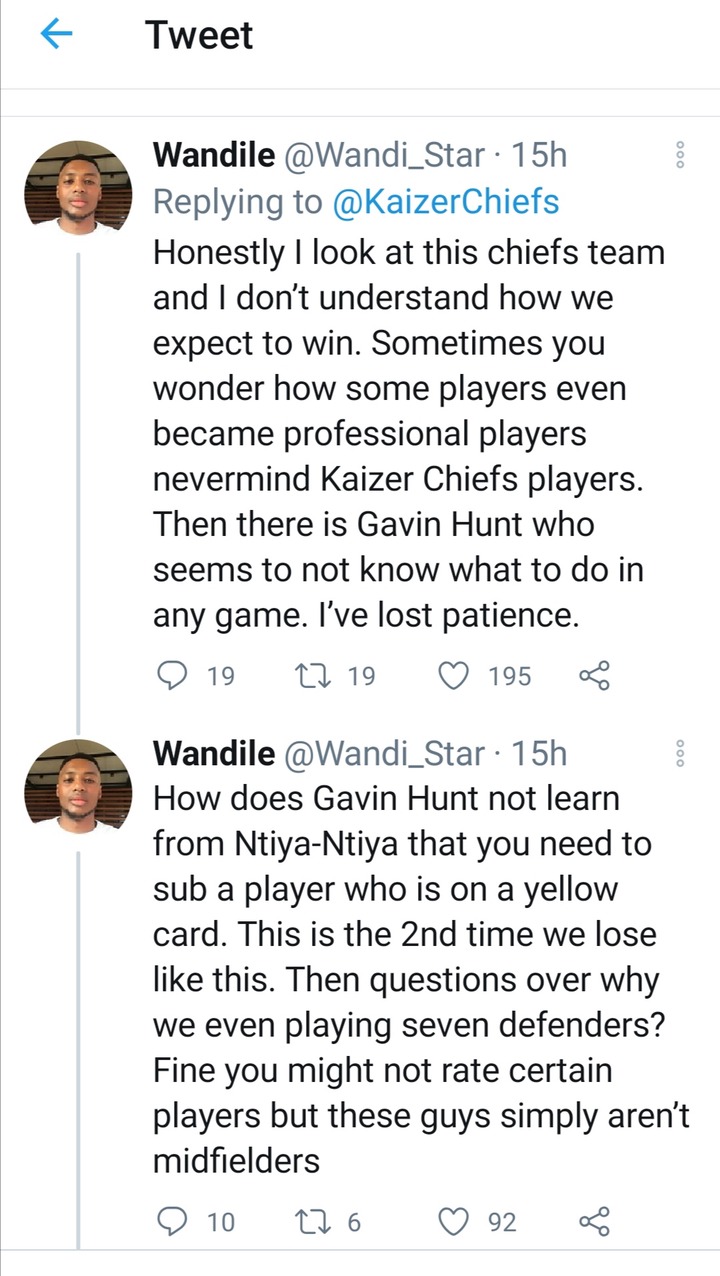 Content created and supplied by: AfricanWebNews (via Opera News )