Drogba can never be President, he is too European, says out-spoken Mamadou Gaye
za.studio.opera.com
2020-07-28 11:22:44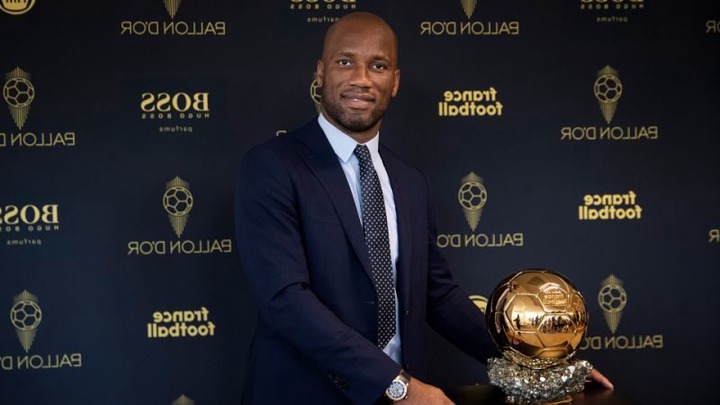 Popular and outspoken African football analyst Mamadou Gaye has poured water on former Ivory Coast and Chelsea star Didier Drogba's bid to run for the presidency of the Ivory Coast Football Federation.
Gaye, who is currently heading up the communications department for the Confederation of African Football (Caf) as their senior media officer, says the former Ivorian captain does not have the full understanding of his native country's football and general culture, insisting that Drogba has a "European mentality", which, at least according to Gaye, does not make him the best candidate for office.
"You have to at least learn in order to be a qualified coach like James Kwesi Appiah, Djamel Belmadi, Florent Ibenge Sellas Tetteh, Benni McCarthy, like Pitso Mosimane in your country, you must show a Diploma, you must show it," Gaye was quoted as saying by thebeautifulgame.co.za.
He continued: "Now, this is Didier Drogba; Drogba went to France when he was six years old, he developed in France, he grew up in France, Drogba has a European mentality, a French mentality."
Gaye went on to say while Drogba is seeking a football leadership position, he feels there is a lot that the former Chelsea striker does not understand about his country of birth, citing things such as societal issues as one of the things, effectively dismissing Drogba's bid to oust current ICFA president Sidy Diallo.
"He doesn't understand the culture and dynamics in Africa; be it business, be it football, be it socially, he does not know any of those, there are certain dynamics and he does not understand or know any of those, how is he going to lead an entire Federation?" he said.
However, Drogba is understood to be in full motion when it comes to lobbying local teams for their backing when the elections come.
Source: Opera News