A number of people have been asking questions directed to Orlando Pirates about why is it that the Congolese striker is not utilized since the Buccaneers are short of attackers? Josef Zinnbauer had a media briefing on Thursday and the media was more interested in hearing the coach's views about the DRC international striker, Jean Marc Makusu. When being asked questions, Zinnbauer was more strategic and philosophical on his answers when asked questioned by the media about a situation surrounding the DRC player.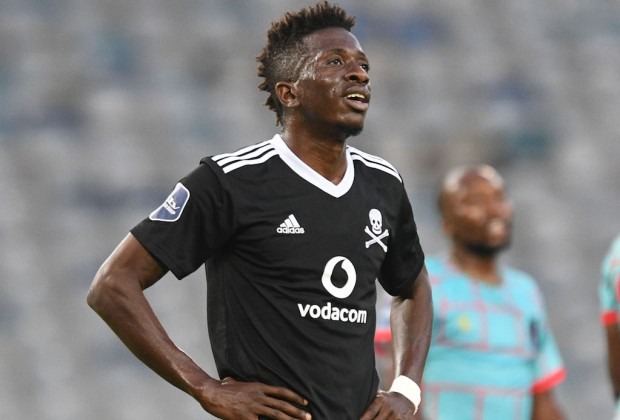 Orlando Pirates is currently in a bad shape when it comes to the form of their players as they have been struck by a number of injuries, and this has been a challenge to the Orlando Pirates head coach, as he was forced to compromise his squad and work with what he has. Recently Zinnbauer had to rely on the DRC international striker, and fortunately for the Buccaneers Makusu performed well on his previous encounter with Jwaneng Galaxy at the CAF Confederations cup.
Jean Marc Makusu has not yet started a match for the sea robbers, ever since his arrival the German mentor has been using him as a substitute, instead of including him in the first starting eleven. And even on the previous encounter, the 28 year old striker was used as a second half substitute as he scored the third and final goal for the Buccaneers. The Buccaneers are scheduled to face off against the Botswana champions in the CAF Confederations Cup second encounter.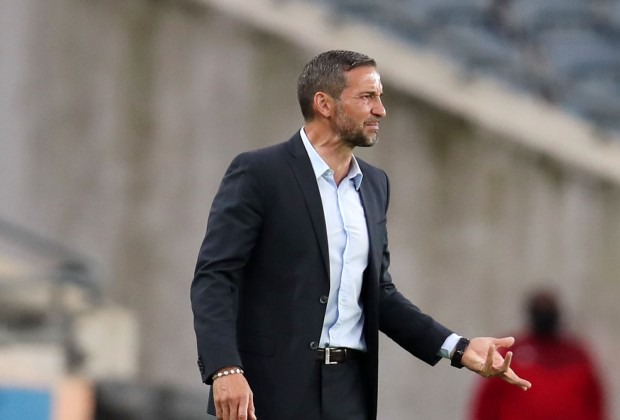 The Sea Robbers will be hosting the Botswana based team in Orlando Stadium, and it is not yet known whether the coach will start with Makusu or start him from the bench as he usually did on previous occasions. In the previous match against Jwaneng Galaxy, Makusu made a huge impression for himself and he clearly sent a message to the technical team. Josef Zinnbauer even said, "Ja, Mundele scored, it's always good for a striker, he gets more self-confidence, he gets better conditioning and gets used to the game model that we need, and we have felt this before."
Zinnbauer stated that they have felt this in the training sessions, and that Mundele gave them a signal in the game against Jwaneng. The media asked him if he will give a green light for Mundele to begin at the starting line up, Zinnbauer did not give a clear answer to the media as he said they would still need to assess the squad before making a decision about the first eleven, for now the Buccaneers will be focusing on the next game against Jwaneng. The next fixtures for Pirates after this one will be against SuperSport United and Maritzburg United.
(Source: Soccer Laduma)
Content created and supplied by: Sandile_Mlangeni (via Opera News )