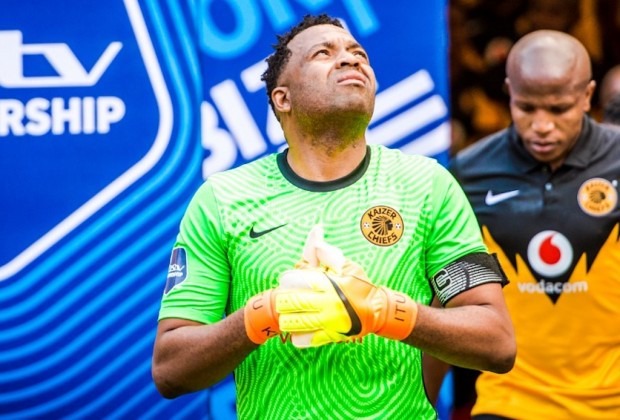 People have been worried about the major team in south africa kaizer chiefs lately.
With all the winnings that it has encountered during the years, with itumeleng khune being the sole speedy and star goal keeper.
It has come to many fan's attention that the goal keeper is no longer selected to play on match days, this has given all the fans a sense of worry and thought.
Taking into consideration that khune was not selected to play in the match during the past weekend in the soweto derby, meaning it was the eight game that kaizer chiefs has played but did not select the star goal keeper.
Daniel Akpeyi has been the houdini of keeping guard between the goal posts.
With itumeleng khune being the dubbed as the "best" goalkeeper of the team he has rather dropped from hero to zero, because he is now struggling to break bread into the squad as he has been benched for almost all the games of the season and it seems like the team is doing just fine without his backing.
Nonetheless there has also been rumours going around that he will be moving to the middle east where he was promised a rather sweet deal that would improve his multi million rand deal with kaizer chiefs.
As unreal as it may sound but it appears as if khune is being neglected in kaizer chiefs having been treated like the star goalkeeper out of all goalkeepers.
Could this mean kaizer chiefs might lose khune? And has the end of the road come for this star goalkeeper?
Sources : Soccer Laduma
Content created and supplied by: ZimuMachonthish (via Opera News )