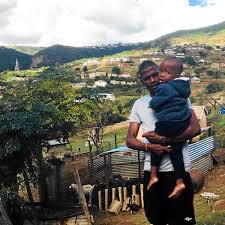 Thamsanqa Mkhize is a prominent South African football player. Although he has been living in Cape Town for years now, the star maintains a conservative lifestyle. He was raised in the rural parts of the country and has refused to be influenced by modern trends.
Thamsanqa Mkhize current teams are Bafana Bafana and Cape Town City football club. He is the captain and defender of Cape Town City and a defender in Bafana Bafana.
Mkhize lives within his means and he is not afraid of revealing his true self. His life is an open book because he explains his background, present and future ambitions in different interviews.
Thamsanqa Mkhize was born on the 18th of August 1988 in Durban, KwaZulu Natal. The young Mkhize drew his inspiration from a former player of Free State Stars and Maritzburg United.
Mkhize is the 3rd child in a family of six siblings, but two of his siblings have passed away. His father worked in Unilever. In 2017, he explained that he lived alone in his rental apartment in Bo-Kaap and disclosed that he had a two year old son in 2018, but did not talk about his love life.
Thamsanqa Mkhize car is a 1994, 1.8-litre Toyota Corolla. The automobile has a mileage of over 300 000. He bought it from a friend.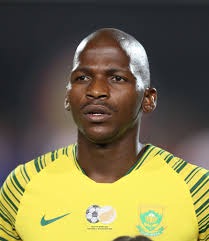 Content created and supplied by: Meloo (via Opera News )