South African man on the run after commiting Gender Based violence. South Africa has one of the highest rates of Gender Based Violence and With men like the one in questions are hovering around, the streets the stats will most likely sky rocket.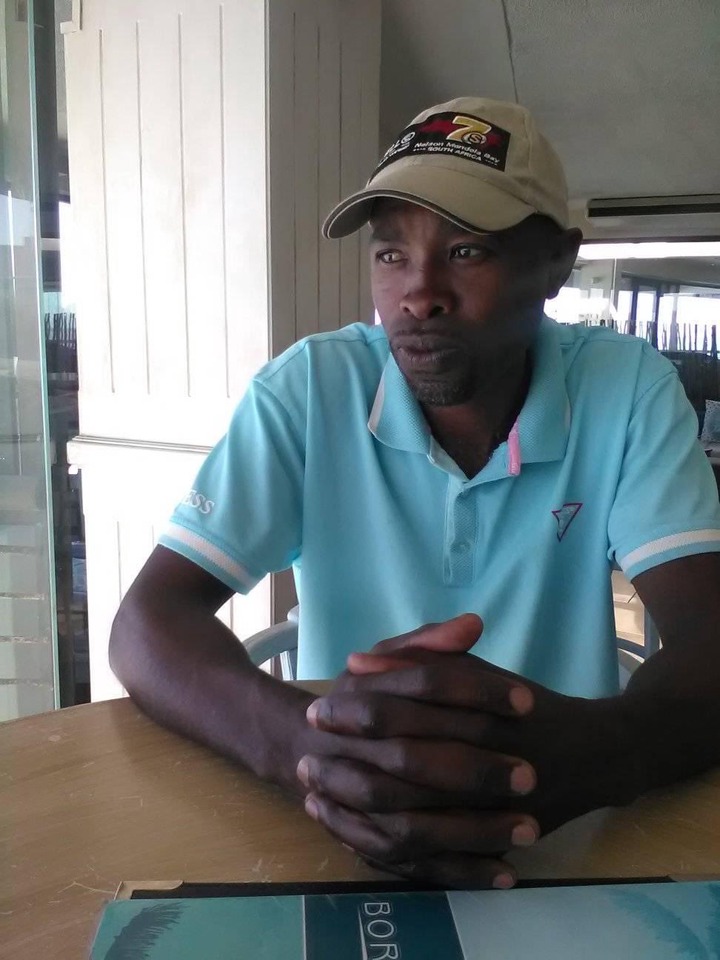 According to a Twitter user going by the name of 'Zenie Bota'. Her and probabky her family are currently looking for a man known as Andrew Daniels. This follows allegations that he has stabbed his girlfriend twenty times.
Andrew didn't stop there, he continued to stab a 15 years old girl about 5 times. This girl is the daughter to Andrew's firstfŕf victim.
A formal case has been opened against Andrew meaning from now on alot of eyes will be on the look for the perpetrator.
Source- https://twitter.com/501_ZEN/status/1366398012663169024?s=09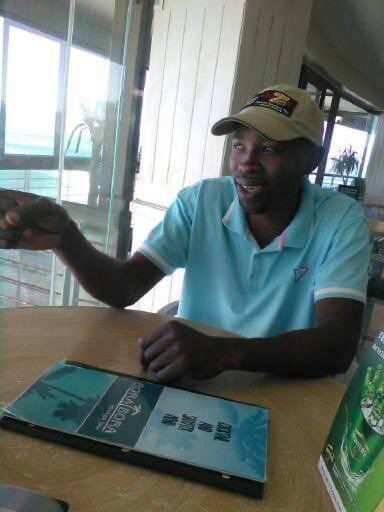 Luckily both the victims have survived thier wounds and they are getting all the help that they need.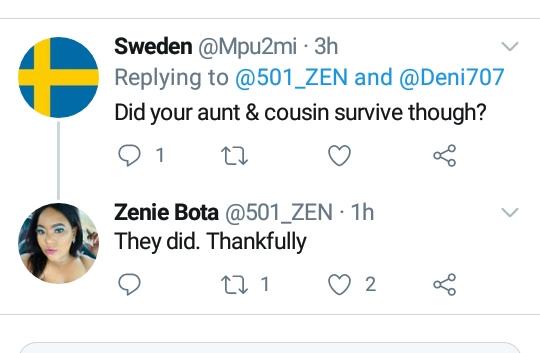 This wanted man resides at Mdamtsane in the Eastern Cape province but he is originally from Gqeberha at Port Elizabeth.
Alot of people are hopeful that this man will be found. However, They believe that will be through 'black magic'. User Xolani Masuku and Phila seemed to have quite a similar view.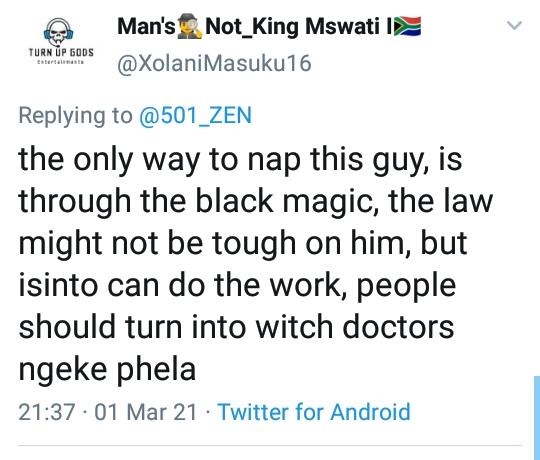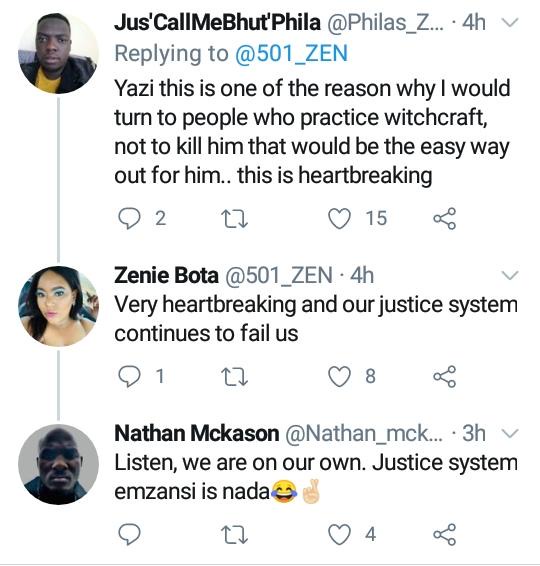 Alot of people were really disappointed by the recent accurance. They wished for this abusive mean to be found and brought to justice.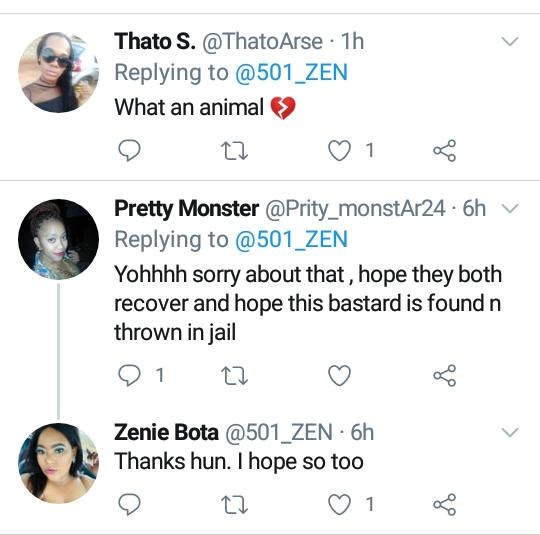 Content created and supplied by: The_Presence (via Opera News )