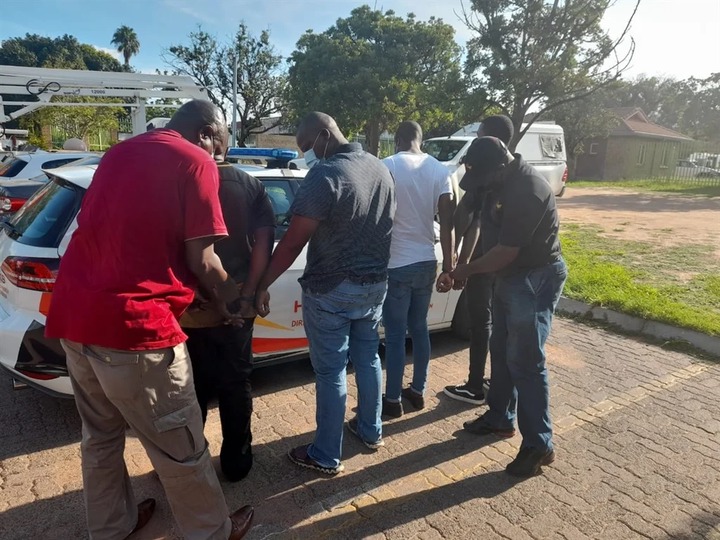 It is hard to come across a faithful person or employee in South Africa. This was evident from a media statement which has been released by the South African Police Services on the 26th of February 2021.
In the media statement, it was stated that a total of fourteen cashiers who are allegedly facing fraud charges have been arrested in the Eastern Cape.
This showed a situation in which an employee abused the trust and authority that had been bestowed upon them by the employer.
The arrest of the suspected was carried out in Umtata by the members of the Hawks Serious Commercial Crime Investigations Team on the 24th of February 2021.
This was after a thorough investigation was carried out by the Hawks and the suspects were found wanting.
Crimes which the suspects got arrested for are said to have been committed in the period between May 2011 andd July 2011.
A local supermarket in Elliotdale ran losses from the fraudulent activities of the suspects who were writing off sales under the pretence that the stock was badly damaged.
After the complaint would have been made, the employer would go on to make the replacement of the goods which would have been labelled as damaged.
On the other side, the suspects would in turn allegedly make cash ups for the goods they would have declared as damaged from the tills.
In the investigation was carried out by the Hawks which managed to come up with an estimate which the suspects had allegedly defrauded the supermarket.
The Hawks claimed that the suspects made at least R386 000 though their fraudulent activities.
Members of the public were however not impressed by the latest arrest of the cashiers. One user on Facebook was quick to say that, "Hawks pouncing in on supermarket cashiers while big shots are chowing billions and still roam freely.. afraid of them to the extent of asking the same perpetrators permission to execute an arrest."
Jacob Zuma is said to be facing more than 700 charges of fraud and corruption. He is roaming freely and no one can arrest him while the poor cashiers are in trouble over very small amounts of money.
They claim that the law is being partially applied as the poor South Africans are heavily punished when they do wrong while the elite are untouchable.
Content created and supplied by: AfricanChannelNews (via Opera News )