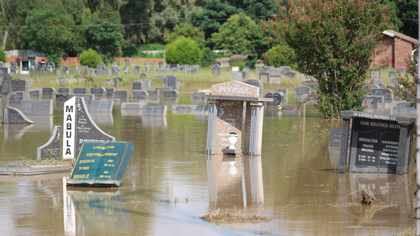 DURBAN - Clean up endeavors are in progress in Ladysmith in KwaZulu-Natal after hefty downpours battered pieces of the town on Monday and Tuesday. On Wednesday morning, inhabitants woke up to overwhelmed streets and a few homes obliterated. The Klipriver likewise pushed past its banks and homes were overflowed in Van Riebeeck. 
Utilizing his kayak, occupant Ayob Vawda watched the territory attempting to get animals to higher ground. He said they were awoken by the hints of spouting water from the Klipriver. 
"Yet, by the evening, water began rising and overwhelmed the terrace. It resembled we were remembering the last floods that the town had in 1987. I ask the most noticeably terrible is finished. On the off chance that the water levels keep on rising, at that point my family and those living close to the Klipriver are in genuine difficulty." 
Individuals living in a close by domain attempted to rescue what they could. Then, drivers battled with their vehicles stalling while at the same time attempting to go across overwhelmed roads. 
UThukela recorded up to 200mm of downpour while near 100mm was recorded in Ladysmith and Van Reenen. Debacle supervisory groups have been conveyed to the territory to evaluate the harm and help where vital.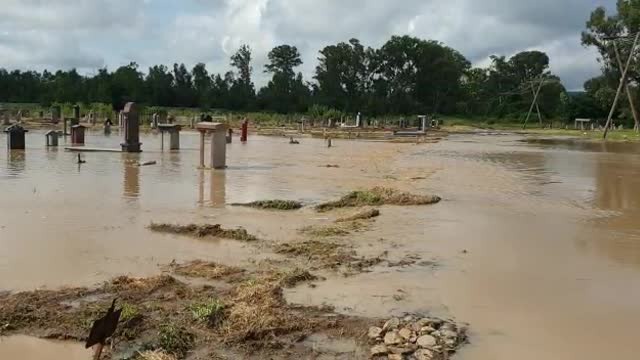 https://www.iol.co.za/news/south-africa/kwazulu-natal/pics-and-video-tombstones-floating-town-flooded-as-heavy-rains-wreak-havoc-in-ladysmith-6caf0e96-4bec-4b7b-92f2-039c2c05a9b9
Content created and supplied by: MysteryKing (via Opera News )