Lifestyle Disorders
We all know that good food is the basis for good health. Majority of the people take good food intentionally. The materials obtained from the crop we grow and the foods we cook are all mostly safe for health. Owing to busy lifestyles and busy time we end up in drinking less water and eating junk food.
Packaged Artificial Stuff
We do not have any control over the quality of material which we buy from the market. Most of the times we have to rely upon the appearance and disclosures on the labels. For having good sales in the market, most of the times some of the ingredients are hidden from the label. We never bother for such things until someday someone makes it alarming news. We must be extra cautious to buy good quality food items.
For enhancing the taste and improving the texture, many ingredients are added to food materials. Similarly, for increasing the shelf life, some of the harmful chemicals are also added in minute quantities. Adulteration in other raw materials also is becoming rampant. So, when we purchase ready to eat food materials, the above ingredients in combination have different added effects which result in unexpected lifestyle disorders.
Sometimes marketers also do not have control over the quality, since the production is from elsewhere. Due to this, the consumers of various food materials face problems and health issues sooner or later.
Kidney Stones
One of the food-related health problems is the kidney stone and bladder stone. Due to pesticide residues, problematic minerals and other chemicals, people consuming the products face the stone issue.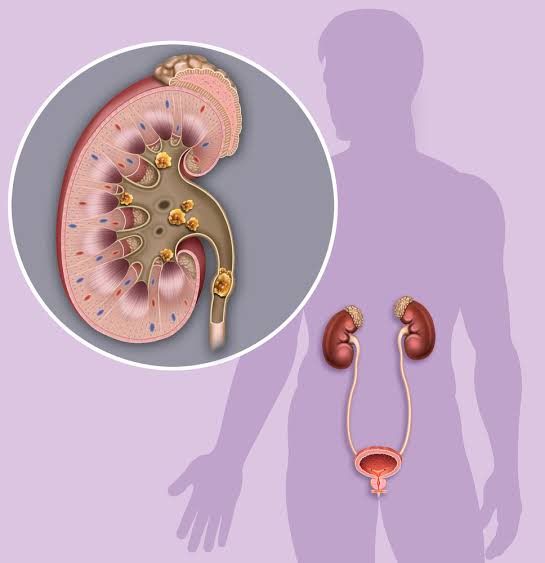 A kidney stone is a problem and painful trouble depending on its location. When it is in small size within the kidneys, it is causing abdominal pain, back pain and vomiting, occasionally. But when the stone passes from the kidney to ureter, it causes acute pain because of the pressure exerted on the passage. Then, it remains there inside the bladder. When it reaches the urethra, it blocks and creates extreme pain and complications. Sometimes, it gets dissolved in the bladder and passes out like dark coloured urine.
Diagnosis
Depending on the size of the kidney stone or bladder stone it is creating problems. If it is smaller than 10 mm size it can be cured by using medicines. Only when it is bigger than 10 mm size, it needs other surgical interventions. These are understood properly through CT scanning, ultrasound scanning or X-ray.
Control Food Habits
Controlling food habits is important once the kidney stone disorder starts. Some of the vegetables such as tomato, cauliflower, dark-leaved vegetables, and high protein foodstuff including meats, minerals and sodium are not good for such disorders. Such food items can be wisely avoided for the diet. Having medicinal tablets also are said to enhance the stone problem due to their calcium content. Therefore, long-term eating of pain-killers such as acetaminophen are not good to relieve pain in these cases.
Remedies
In the initial stages, the stones can be dissolved using certain medicines and help to get rid of the menace.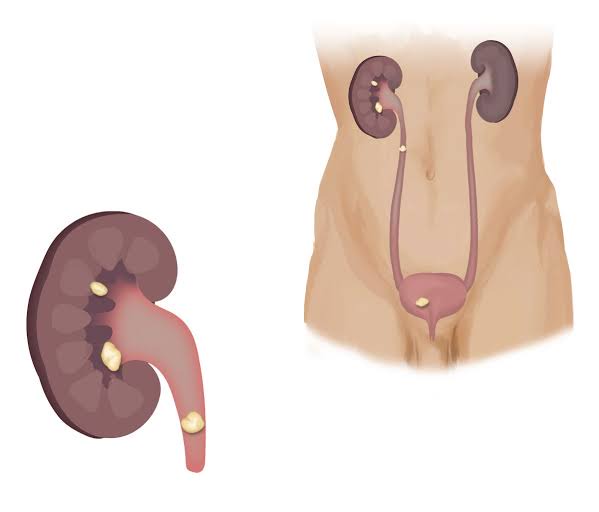 Drinking plenty of water helps in avoiding kidney stone problems. 2 to 3 litre of pure water per day is ideal for such benefits. However, there are other causes which induce the formation of kidney stones which cannot be solved by drinking water alone.
Herbal Remedies
At this stage the litho-lytic natural herbs are helpful. Aerva lanata, commonly known as Mountain Knot Grass, Pashanabheda, Polpala herb, Chhaya, Gorakhbooti, Cherula, Bili Himdi Soppu, Shatakabhedi, etc. This plant is a native of Asia, Africa, Middle-East, Madagascar Island and can grow in tropical climates.
Aerva lanata (Amaranthaceae) is a diuretic, used in curing lithiasis. The plant has beta-sitosteryl palmitate, alpha-amyrin, beta-sitosterol as medicinal principles. It is also used in cough, sore throat, diabetes as a remedy. It is also a mild anti-inflammatory and anti-helminthic natural remedy, even useful for arthritis.
The plant is used completely including its roots. It is chopped and a hand full of it is boiled in half a litre of water and brought down to one tumbler. It is used 1/3 every day early morning in empty stomach. This may be continued for two-weeks for getting completely rid-off the stones.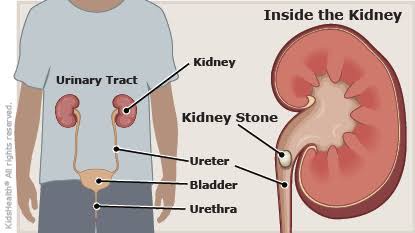 Daily drinking of tender coconuts is good. Drinking more of milk and milk products, juices of with oxalate salts may harm due to accumulation of calcium in kidney stones.
Age-Old Traditional Methods
Mountain Knot Grass (Aerva lanata) is used in Ayurveda for very long. It is a proven natural medicine without any side-effects. Only those who are having other ailments such as liver, kidney or diabetic problems should not take it. Those who have mild diabetics can control the sugar levels to normal.
There are several natural medicines available, by using which physiological improvements occurs Freshness of the natural herbs ensure that there will not be any unwanted impurities. In case if fresh Aerva plants are not available locally, dried plants can be used for preparing decoctions.
If you liked our information, then please like and follow us.
Content created and supplied by: FullON (via Opera News )