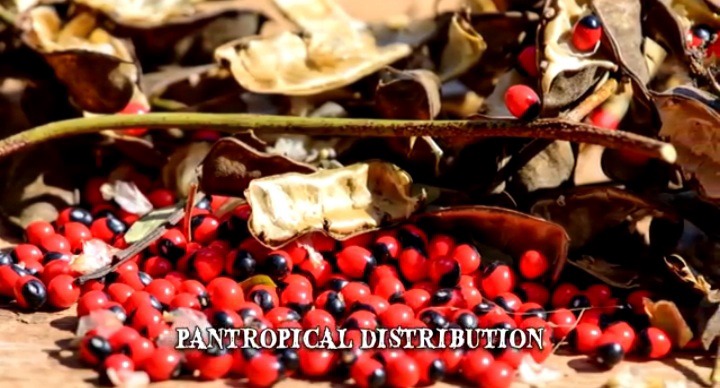 Nature comes in incredible colors, shapes and sizes. Plants themselves are good for humanity as they provide food,oxygen and medication. But not all plants are good for us some should be just left alone in nature uninterrupted.
Abrus precatorious, also known as the rosary pea is a perennial climber that twines around shrubs, trees and hedges and it's quite easy to see but it is very deadly. The rosary pea grows aggressively, expands deep roots and produces hard shelled seeds so it is no is to remove especially when it has matured. The plant has bright coloured seeds which present shades of red and black , being reminiscent of a ladybug.
The seeds are the most deadly part of this plant as they contain an extremely toxic component called abrin. It prevents protein synthesis which is vital in cell health it can literally kill every cell in your body. Abrin is more deadly than ricin a toxin foundin most plants. The seed is dangerous was you break its shell. If you chew or swallow it, it leads to death within days. There is nothing that can be done was the poison has entered.
One can experience symptoms of poisoning including nausea, vomiting and seizures leading to multiple organ failure.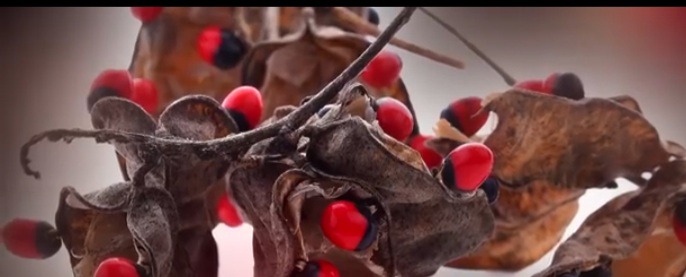 Source
Created by Health 2.0
Content created and supplied by: Health2.0 (via Opera News )