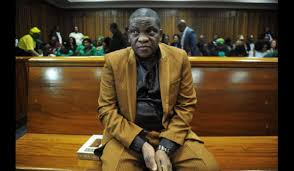 VOETSEK: Judges tell rape accused, self-proclaimed foreign prophet
Tim Omotoso is the senior pastor of a Jesus Dominion International, based in Durban, South Africa. He is currently in jail and on trial at the Port Elizabeth high court for rape and human trafficking. He is alleged to have groomed his victims and began molesting them from the age of 14.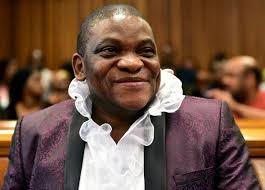 Another of Pastor Timothy Omotoso's lifelines have been exhausted — and he will have to remain behind bars for the foreseeable future. This comes after the Supreme Court of Appeal (SCA) dismissed his application for leave to appeal against his bail refusal.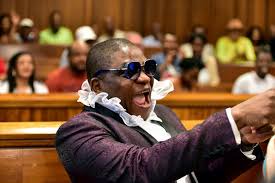 Omotoso had approached the court yet again asking it to overturn his bail refusal, the judges were inches shy of telling him to voetsek.
Omotoso, 62, and his co-accused, Lusanda Sulani, 37, and Zukiswa Sitho, 29, face 63 main and 34 alternative charges ranging from rape to human trafficking, sexual assault and racketeering.
They pleaded not guilty to all the charges at the start of the trial. The state was due to call its next witness on Monday after at least seven of Omotoso's alleged victims had already testified.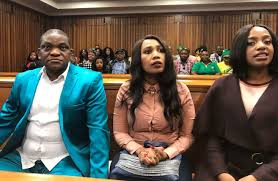 The case has been marred by numerous postponements since it started more than two years ago.
Omotoso, a Nigerian citizen, was arrested in April 2017 at the Port Elizabeth International Airport and has been in custody since, failing three times to secure bail. Sulani and Sitho were released on R2,000 bail each shortly after their November 2017 arrests.
Source: www.twitter.com
Content created and supplied by: NewsFlashMedia (via Opera News )