Chronic RAPIST SENTENCED TO 100+ YEARS IN JAIL! 
THE Grahamstown High Court condemned chronic attacker Athenkosi Matyaleni to two life terms and 84 years for assaulting five ladies. 
His assault binge occurred between December 2017 and May 2019, with the most youthful casualty being 11 years of age. 
From Molteno, Matyaleni was just 19 when his rule of dread began. 
Judge Thami Beshe further condemned him to 30 years for two tallies of theft with irritating conditions, three for two checks of regular burglary and another two for attack with expectation to cause heinous substantial damage "as he hit a lady with a glass bottle on the face during one of his assault episodes," as per National Prosecuting Authority representative Anelisa Ngcakani. 
Source: Serial rapist sentenced to 100+ years in jail! (dailysun.co.za)
The state demonstrated that on December 2017 while on her way starting with one bar then onto the next around evening time, a 27-year-elderly person was assaulted by Matyaleni.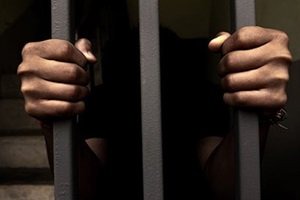 "He snatched and hauled her into the bramble. He at that point drew a blade, undermined all her tranquil and assaulted her more than once. He slapped her various occasions on the face and took her cellphone. A short time later, he liberated her and she went to report the occurrence at a police headquarters," said Ngcakani. 
Around three weeks after the fact, a 28-year-elderly person was on her path home around evening time when Matyaleni got her. He hauled her to an external latrine where he assaulted and denied her of her cellphone. 
"A people group part saw the episode and called the police. At the point when the police vehicle drew nearer, Matyaleni fled," added Ngcakani. 
In February 2018, a 38-year-elderly person was headed to her beau's place with her cousin when Matyaleni snatched her. He hit the cousin with a vacant glass bottle all over and requested her to leave. 
"The container broke all over, leaving her with an injury on her brow. He at that point hauled the casualty to an unfilled shack, compromised her with the messed up container and assaulted her more than once. He additionally denied her of her tracksuit top and cellphone. She got away and announced the make a difference to her cousin and beau." 
A quarter of a year later while a 11-year-old young lady was picking wild organic product in the veld with her companions, Matyaleni showed up with a blade and began pursuing the children. Sadly, the young lady tumbled down and he got her. He brought her into the shrubberies and assaulted her over and over. He left her there, and she returned home where she announced the wrongdoing. 
He was eventually captured in May 2019 when his last casualty stood up to and revealed him to the police. 
The lady, in her 40s, was on her way home when Matyaleni confronted her and held a screwdriver to her neck. He denied her of her cellphone and money, and afterward assaulted her. Matyaleni then left, and the casualty followed him to a specific house. 
"She thumped on the entryway and defied him. A couple of days after the fact she took the police to the house," said Ngcakani. 
During irritation, Advocate Sharon Hendricks said there were no moderating components in support of Matyaleni which added up to significant and convincing conditions for the court to stray from the optional least sentence. 
"The offenses were submitted over a long period. He went after weak ladies late around evening time and assaulted a youngster visible to everyone," she said. 
Beshe said Matyaleni "represented a genuine threat to ladies and young lady kids as the light of day didn't stop his assault on powerless casualties". 
She added that courts could never tire in ensuring ladies and youngsters against culprits like Matyaleni as they should have been taken out from society.
Content created and supplied by: trendingNews.. (via Opera News )