Although social media is important to many people's livelihoods for they promote thier businesses and make a living through it.The unfortunate part of it is that there is a few individuals who have tendencies of poping in people's inboxes and start telling them about investments which can change thier lives.
The truth is most of those investments are scams none has ever managed to get back the interest of thier investments.
Now that a lot of people are aware of all that.Take a look at what a limpopo said to one of the scammers.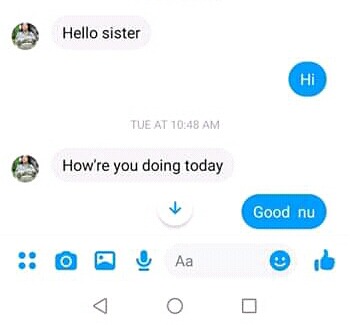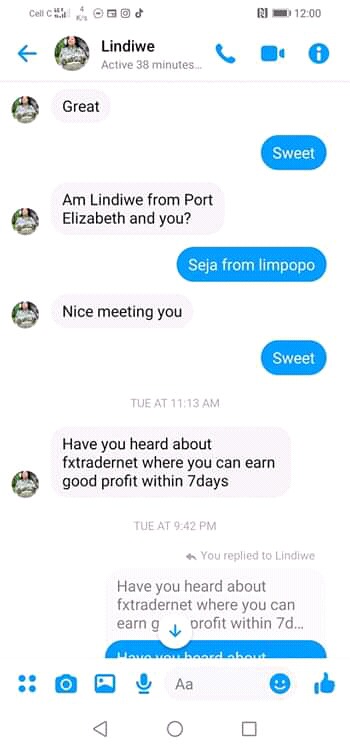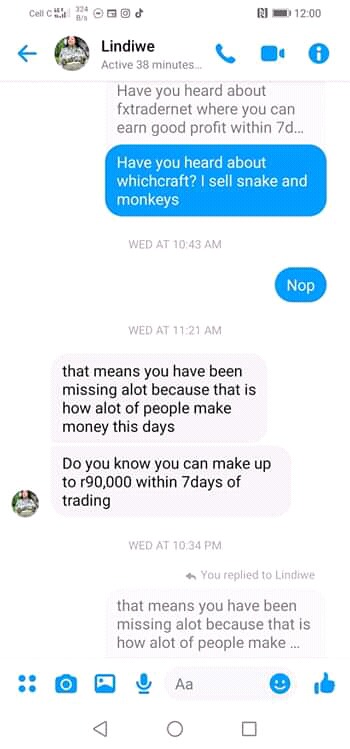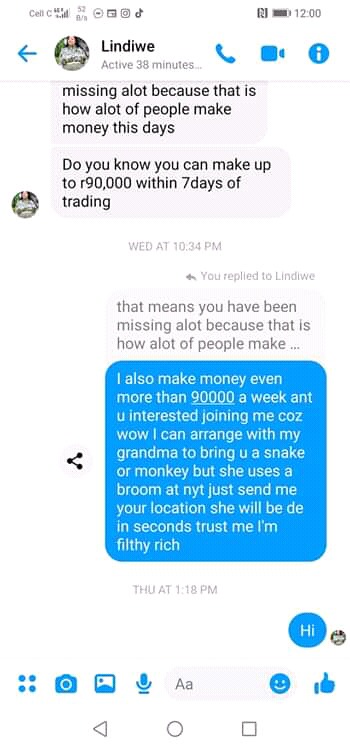 If you are out there and has been entertaining such investment offers on your social media inboxes be warned that it will end in tears
However if you should look to the above conversation thats a really good way to deal with this people because if you tell them that you are not interested in a cool way they don't back off.
Hopefully getting a threat like this will make this one stop being part of this nonsense for robbing people's hard work is not cool at all.
Content created and supplied by: RastaWrites01 (via Opera News )