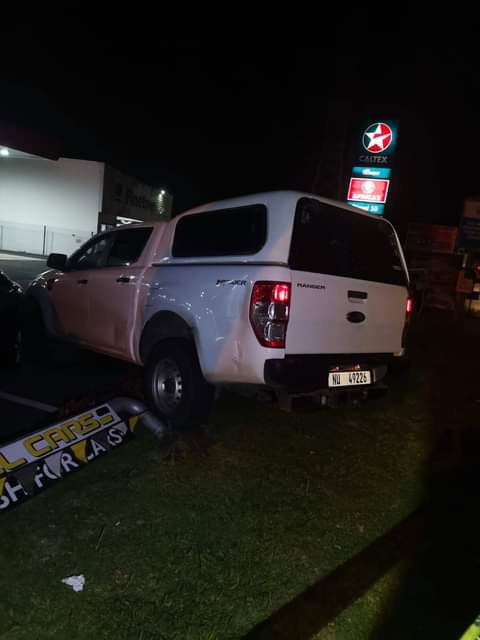 The police were involved in an intense back and forth shooting with wanted robbers after the robbers refused to stop their vehicle.
According to the intelligence Bureau of SA Facebook post the police tried to stop the vehicle the suspects they were in and they refused to stop instead they started firing shots at the police, and a back and forth shooting occurred this incident occurred yesterday 9 February 2021 at Caltex garage on old main road in Pinetown, KZN at night.
The intense back and forth shooting between the police and the robbers sent many innocent bystanders fleeing the scene out of fear, 3 people died during the shootout, one suspect was injured during the shootout, and a police officer was also injured after being struck by a bullet.
The injured suspect surrendered to the police and handed himself over to the police to be arrested, the police managed to recover three illegal fireams at the scene and the injured suspect was taken to jail, he will soon appear in court to face charges for his involvement in a robbery.
The police officers will not be charged for murder because according to the South African law police officers have the right to defend themselves, the vehicle the suspects were in was also confiscated and is currently under police custody.
Source:https://www.facebook.com/684705394876318/posts/4269973586349463/
Content created and supplied by: TshiamoMbiza (via Opera News )