As reported by interpol, South Africa has seized hundreds of fake vaccine.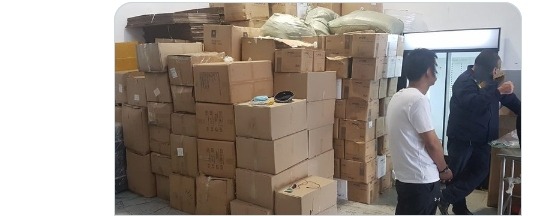 This comes after a warning that was issued out by interpol last year December to 143 member states that vaccine will now be a primary target for criminal networks.
Around 400 ampoules that are equivalent to 2,400 were found in a warehouse in Germiston. The ampoules contained fake vaccine. Along side the fake vaccine, officials were also able to discover the fake 3M mask. Three Chinese nationals and a zambian national were arrested.
These comes as the South Africa is currently in it's phase one of vaccination process that target the healthcare workers.
The crime syndicates are operating both online and physically and they trying to target people who would not under normal conditions ask many questions. These are vulnarable and desparate people with a Johnson& Johnson vaccine. People should always be vigilant especially when it come to vaccine authenticity.
Content created and supplied by: Phukubjenthaa (via Opera News )