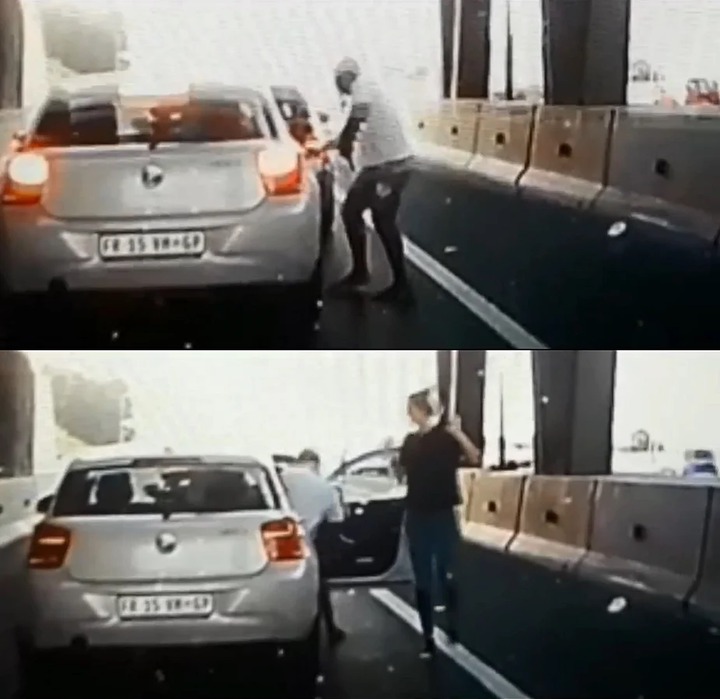 There is that one feeling everyone has once they buy their own first car, the fear of being hijacked while you are driving home listening to your favourite go home jam, and at the rate at which people are being hijacked, you have the right to be afraid, because you never know what they might do to you while they pointing guns at your face.
Recently, a video in a certain highway on-ramp shows what could be a new way these criminals might be Gunning for you to loose focus and they will be jumping out of their probably stolen car with probably unlicensed Guns.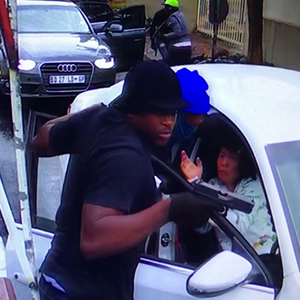 This video shows a car with a dashboard camera going on an on-ramp following the targeted vehicle, which seems to be a BMW 1 series, then as the car approaches the bridge, sudden the car in front of the BMW stopped. In just a second the Hijackers jumped out , reaching for a gun in his waist and the victim saw it immediately and got out.
It is said this incident happened in the Beyers Naude on-ramp in Johannesburg.
Masterdrive managing director, who is known as Eugene Herbert said it is always important to be aware of your surroundings and potentially dangerous Hijacking situations.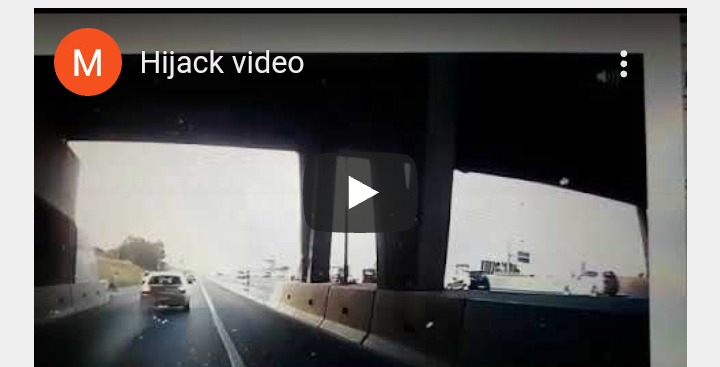 He said, " Even though it was completely unexpected, there are still some basic techniques to help you detect a potentially dangerous situation immediately amd then give you chance and space to escape that situation".
" The driver was blocked in by the Hijackers car that preceded her and soon by traffic behind her. The key way to prevent yourself from being in this situation is to ensure that you keep at least three meters between yourself and the car in front of you when stationary. Admittedly, it would have been difficult to move around the Hijackers in this video as their position appears to ne carefully chosen, but in many instances, it could give you the space to move around quickly and safely".
So, so all in all giving yourself that needed distance can make a big difference as you would have that time to quickly move around them.
Please share your thoughts and share this article to inform others.
See this video below:
Content created and supplied by: Andisiwe(babe)kaLee (via Opera News )