OPINION How can a small man survive in prison without getting violated?
Thanks for this really good question.
"I've been in many prisons and jails for 25 years and I have seen a lot of violence. One of the worst beat downs I've ever seen came from a young man in his mid-20s about 5 feet tall and no more than 100 pounds.
I was in a pod with 50 men. We came out of our 2 man cells to eat at the tables inside the same area. There were no assigned seats, however, some of the bullies claim rights to certain seats. That is until they cross paths with certain people that refuse to accept the intimidation. I'm usually the first person to call a bully out but this day the entire pod was in for a shocking surprise.
We had a couple of new inmates arrive. When we were released together to eat, the young man who I spoke about earlier sat down straight across from the biggest bully of the pod. The man was in for murder and was trying to play the part of being hateful. This day he bit off more than he could chew.
As usual, the big bully reached across the table and grabbed the young guy's burger. The young boy began to yell at the bully like a madman. Before anyone could react the little guy jumped across the table and began to beat the big guy around the head and neck. As the big guy tried to get the little man off of him by spinning, him around, suddenly found himself losing consciousness, because the boy was cutting his oxygen off by design.
The young man was a black belt!"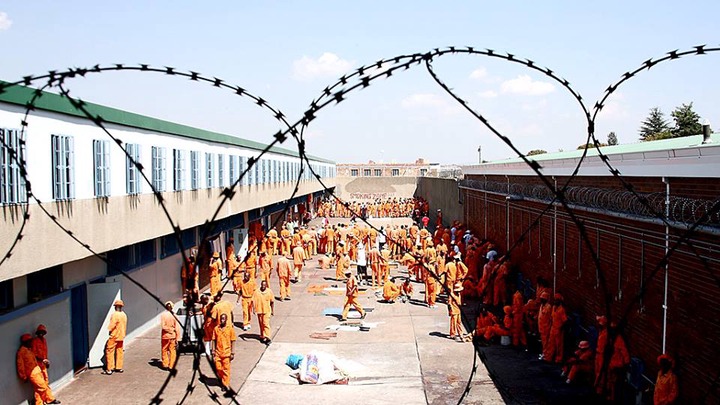 To answer your question, how does a small person survive in prison without getting violated?
It's easy, stay to yourself. When the opportunity arrives for you to defend yourself, do it with all of the rage that you have living inside of you. Nobody wants to bully someone who isn't going to put up with their junk. Regardless of how the fight works out, don't be a victim
This picture says a thousand words.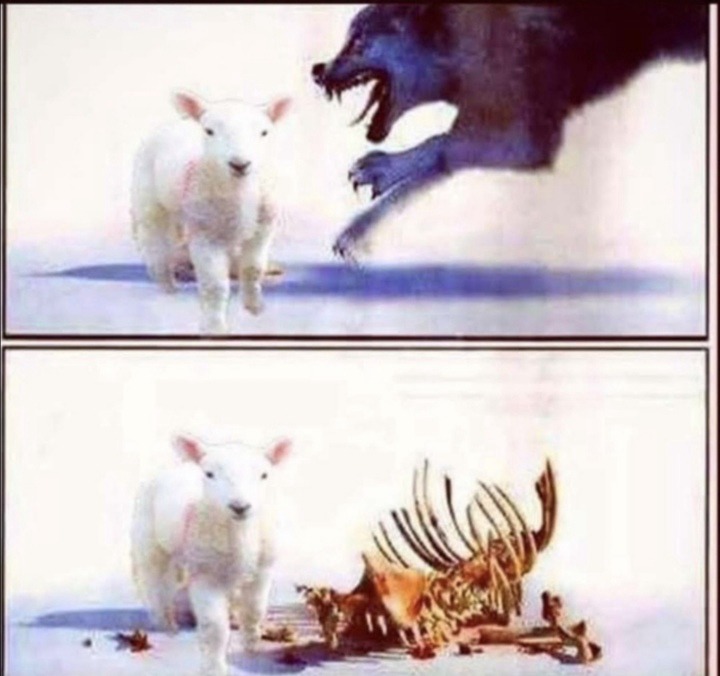 Content created and supplied by: Alupheli (via Opera News )