The residents of Glebelands hostel in Umlazi; south of Durban; now live in fear; following different incidents where three people have been killed since the beginning of the year.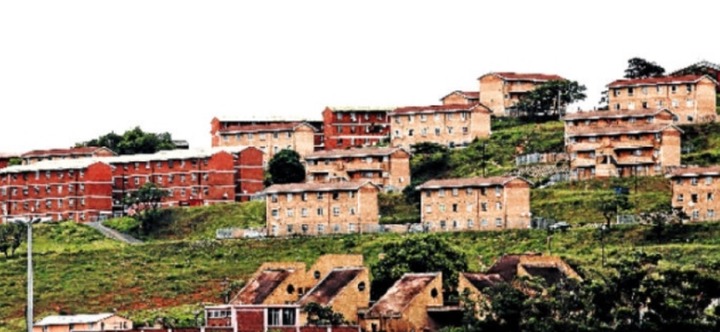 The latest incident happened on Tuesday morning when Thandilizwe Ngwabe (60); was shot after he had just left his room heading to work.
It should be remembered that the death of these people; follows this hostel being dubbed "the abbartior" where people were slaughtered; day and night; like animals.
The local newspaper spoke to the victim's son; Zinga Ngwabe regarding the murder of his father. He said; he died after having lived in the hostel for more than 30 years. This was his last month working at Toyota; he was about to go on retirement.
"We last saw him on Sunday night at his homestead in Highflats where he was visiting. We were not at the hostel when he was killed; we got a call informing us about the incident." Said Ngwabe.
"We were shocked by his murder because he had been staying at the hostel for a long time and there were no problems that he had told us about or that he had faught with anyone." Said Ngwabe.
"We only heard after his death that he is a third victim to be shot and killed in this hostel since the year started. As a family we were concerned about his murder because he was a few weeks away from his retirement. He had even arranged that he will come home to look after his cows." Said Ngwabe.
The local newspaper learnt that all those who have died; were killed inside the hostel.
The councillor who is responsible for this area; Mshiyeni Mzobe said; he has heard about the incident where Ngwabe was killed. He confirmed that this is the third incident.
Mzobe said the killing of these people has caused a lot of fear to the residents of the hostel.
"Though the investigation is now in the hands of the police; it is true that these killings have caused a lot of fear. We do not want to speculate about their deaths; we would wait for the outcome of the police investigation." Said Mzobe.
The local newspaper spoke to one of the residents of the hostel; who spoke on condition of anonymity; and said all three men that have been killed were close. Like the councillor; he said their deaths have caused a lot of concern and fear.
The spokesperson for the SAPS in Kwazulu Natal; Colonel Thembeka Mbele; confirmed the incidents and said police have opened murder cases; no one has been arrested.
https://ilanganews.co.za/aphezulu-amaphaphu-eglebelands/
Please like; share; comment and follow me for more news.
Content created and supplied by: TingTong1105 (via Opera News )