MPHO STILL NEEDS HELP 
Mpho Moteka considered stopping after the weighty downpour obliterated his business a week ago. 
THE demise of Mpho Moteka's chicks left him crushed. 
Despite the fact that a few people caused him, it hasn't been sufficient and he's requesting help from SunReaders. 
The 26-year-old from Mangaung, Free State revealed to Daily Sun he lost 700 kettle chickens worth R50 000 last Monday, 8 February because of substantial downpour in his kasi. 
Source: MPHO STILL NEEDS HELP (dailysun.co.za)
He said he was harmed and needed to surrender. 
"I absolutely considered stopping in light of this monstrous mishap. I was broken and befuddled when I woke up to a particularly annihilating result," he said.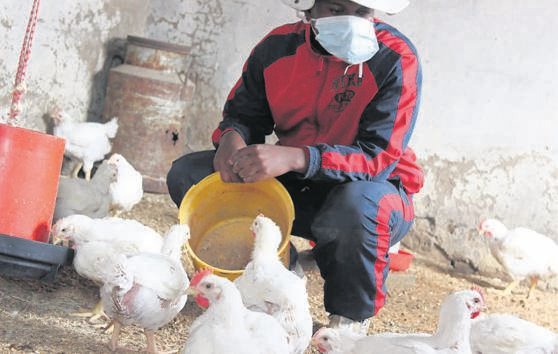 Mpho took to web-based media to share the impacts of the precipitation. 
"I was vigorously debilitate after I lost a lot of animals," said Mpho. 
He said his post via online media didn't go unnoticed and individuals sent him cash. 
"#SaveMphosBusiness was framed on Twitter to attempt to save my business," he said. 
Mpho said this gave him mental fortitude to begin once more. 
"Individuals showed me love and backing. I got the lift I required." 
He said thanks to individuals who caused him up until this point and expectation they'll keep helping other people. 
"I feel supported and I am seeing the promising end to current circumstances. I'm genuinely appreciative to every individual who joined the development to help save my business. What the development did was far in excess of my assumptions," he said. 
Content created and supplied by: trendingNews.. (via Opera News )