Although south africa has been considered a free country for the past 26 years one thing south africa is still not free from is high crime rates especially when it comes to incidents such as car hijacks and thefts.
The way people are loosing cars to thugs buying a new car has become one risky and scary decision for anything can happen at any given time.
For example look at this.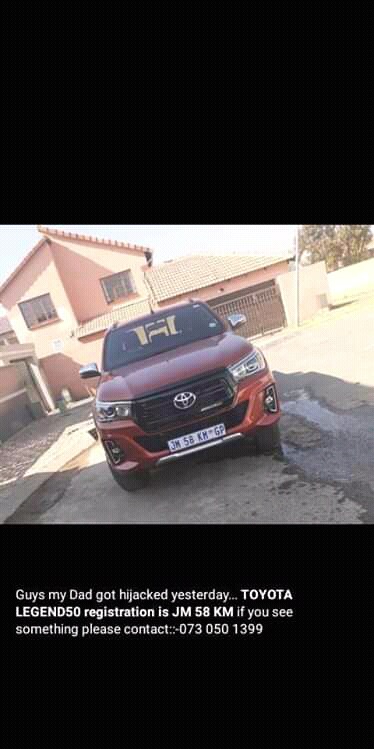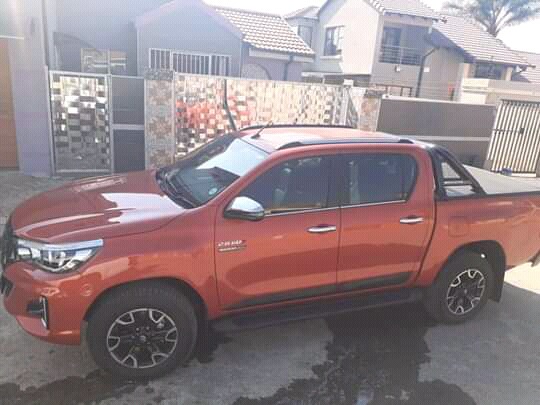 The bakkie you see above is one of those is one of those which the owner was unfortunate and got hijacked.According to the owner anyone who can bring up information which can lead to the recovery of this ride will be rewarded R50 000.
it is very sad to see that the way crimes has taken over owners also has to go as far as offering rewards to the public for the police on thier own are very much unlikely to find most of the stolen cars.
let us all look out for each other as drivers and refrain from passing whenever we see our fellow drivers getting hijacked or thier rides stolen.
There is more drivers than there is hijackers.If we all join hands and fight back whenever we see the hijackers attack one of us we can out number them and finally get rid of this dark cloud of car thefts and hijacks that has been roaming around us over the years.
Share The article to spread the awareness
Source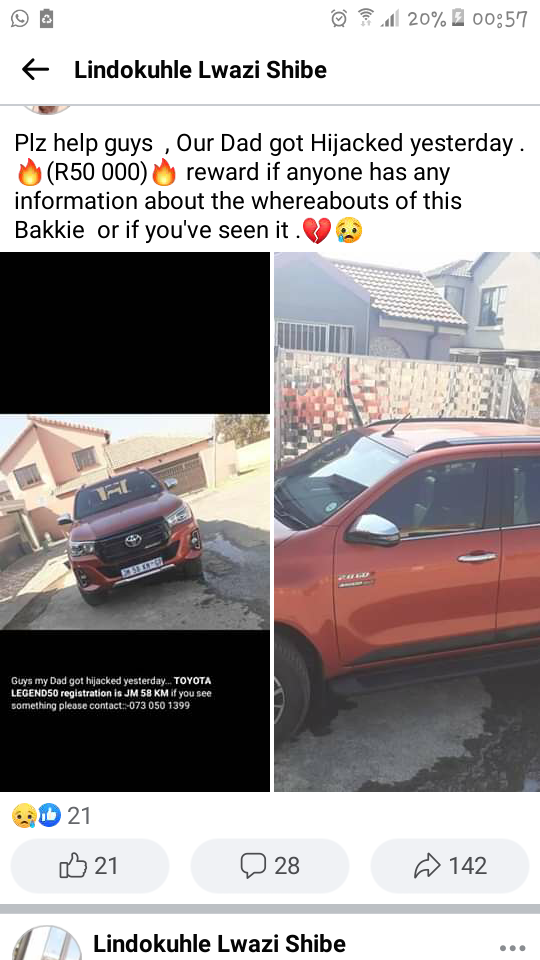 Content created and supplied by: Rebelwailerwrites (via Opera News )