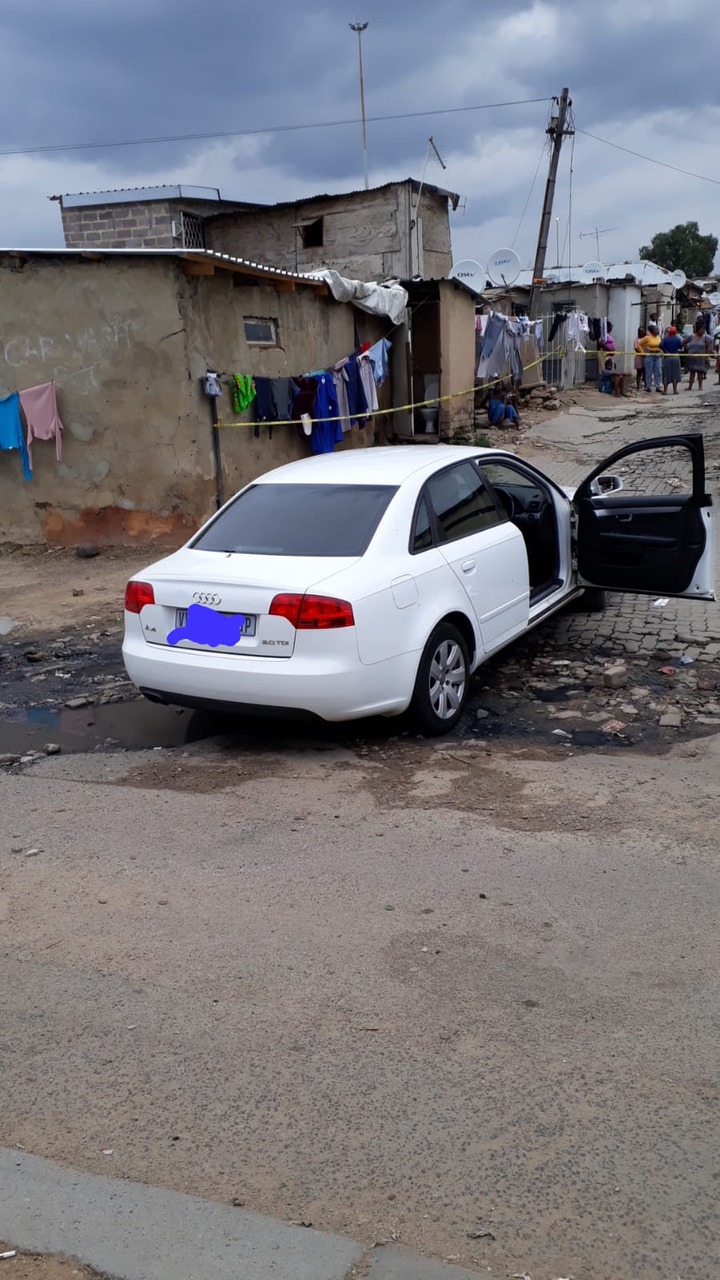 The south african security agencies and the south African police services are sometimes confronted the well armed gangs,shoot out between the police and the criminals it's an everyday issue in south africa.
One of the most well armed robbers are the car hijackers and cash in transit gangs.Its quiete challenging to police the are as big and populated as Johannesburg and the robbers do get away the crimes they've committed.
The in depth investigations by the police after collecting the information from the scene and the victims,sometimes leads the police to the success in terms of tracing the suspects.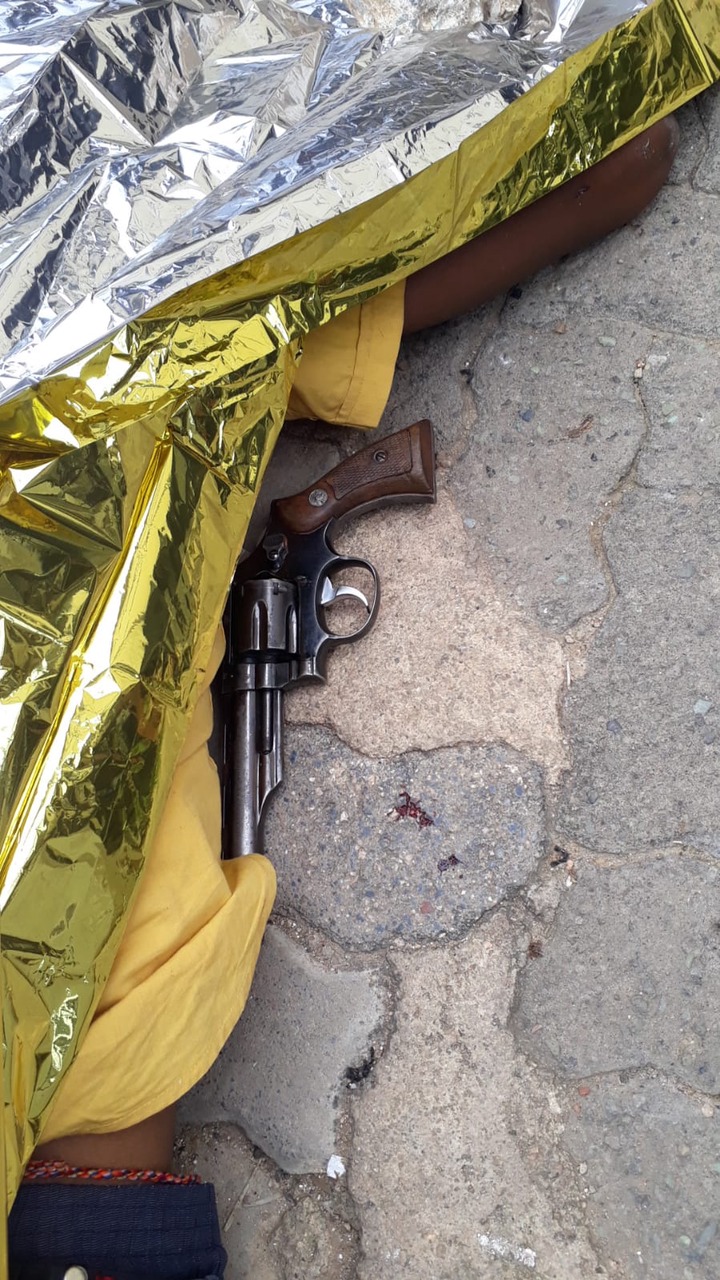 The police are reported to have fatally wounded the carjacking suspect in the streets of Alexandra,the suspect was found with the unlicensed firearm and the vehicle reported to have been stolen hours earlier in Pretoria.
The other suspect is still at large after he successfully managed to escape the scene.The innocent young girl was caught in the incident as the suspects knocked her down with the car as the police chased them.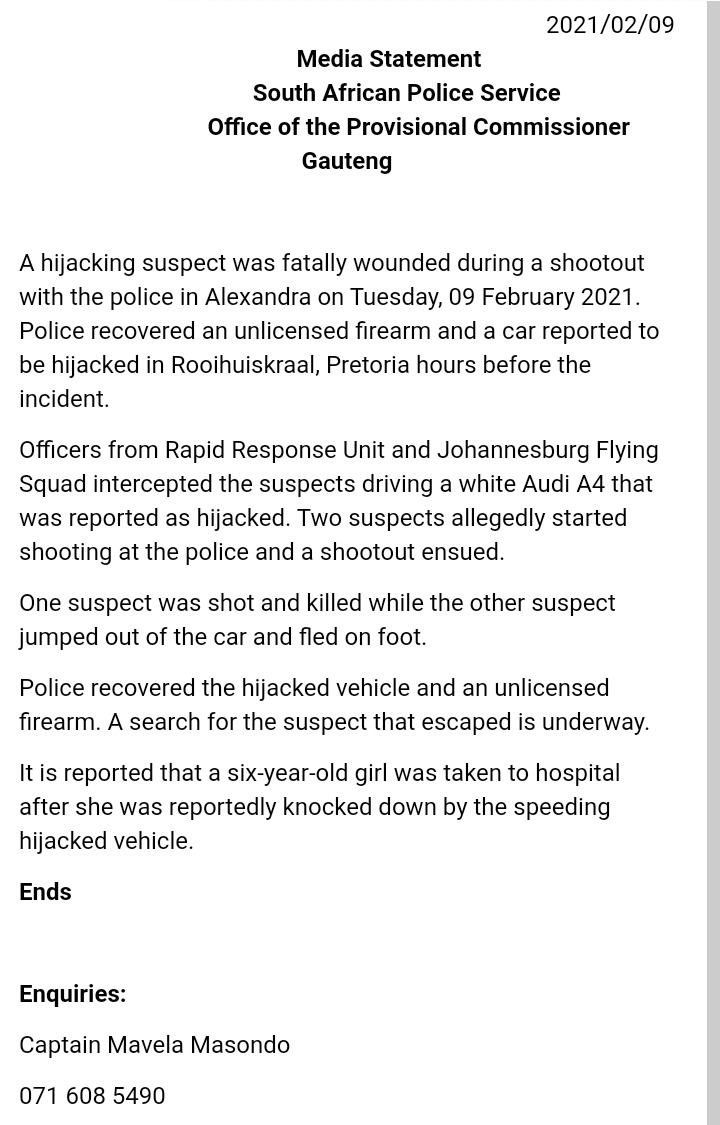 The township of Alexandra in the province of Gauteng is amongst the dangerous criminal hotspots in south Africa,the skwatta camped part of the township is known of a very serious crimes like murders,the sale of drugs and the streets robberies.
Content created and supplied by: [email protected] (via Opera News )