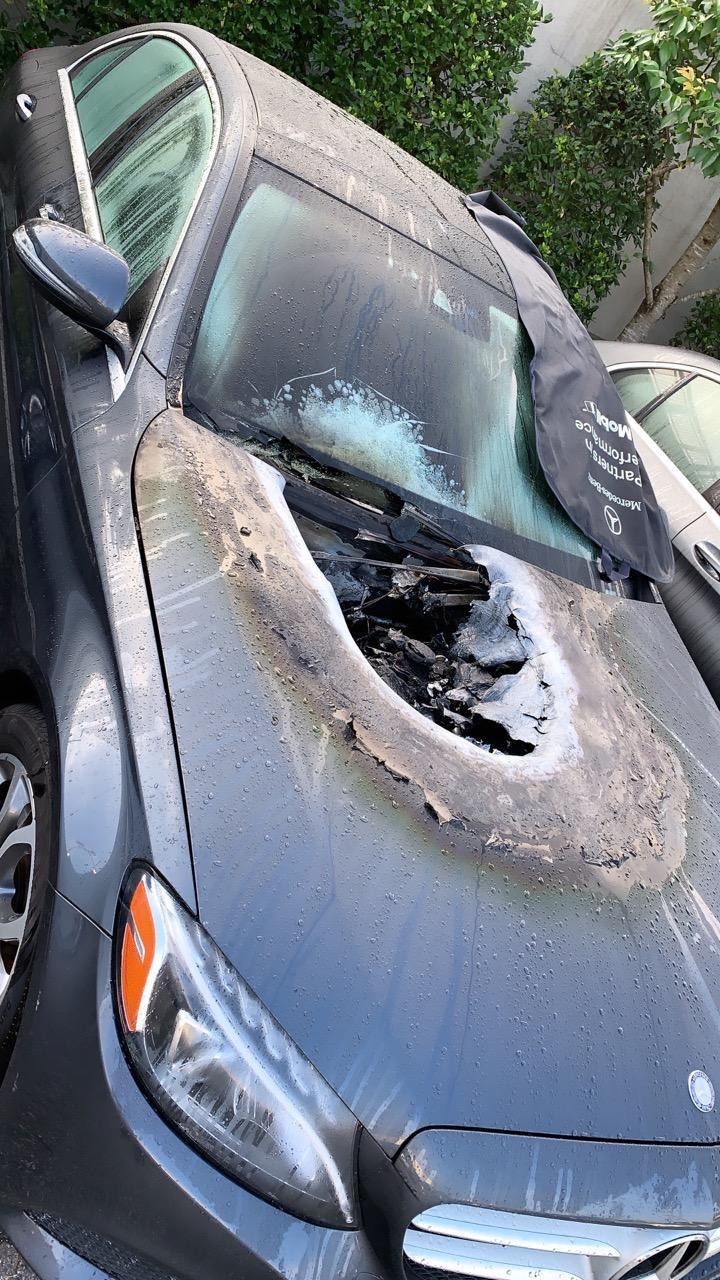 "My relatives in Limpopo were jealous of my new car so they hit it with lightning." Said Simon Maebela from Winnie-Mandela, Tembisa who said he was even thinking of moving his family to Johannesburg so he would have no reason to go home.
Simon said he went to Limpopo to attend his cousin's funeral and to see his family, he went home on Friday and on Saturday he went to the funeral. He showed his aunts and uncles his new car and they congratulated him, but he thinks they were just pretending and that they only did that to make him happy. His cousins couldn't hide their jealousy though, but they still congratulated him. He said he didn't want to tell them that the car is his but because he didn't want to disappoint the ancestors who helped him to buy the car, he told his relatives.
"After the funeral we remained in my cousin's home and talked about many things, then my mother wanted to leave then we went back home because it's not that far from the place we were in. The following day when I woke up and prepared to go back to Tembisa I realized that there was blood on my wheels, and I thought maybe it was when they were spilling water from the dishes that had chicken or cow blood in it. Then when I was about five minutes away from the freeway my car was hit by lightning. The rain wasn't even heavy, but the lightning hit my car.
I called my prophet friend and he told me he warned me about exposing my success to my relatives because they don't like my mother and us her children. He told me that the blood they used was the blood of a black chicken and they wanted to kill me but instead the lightning hit the car" he said.
He said he will fix the car and he will start lying to his relatives about everything because they don't want him to succeed.
Content created and supplied by: MakhayaNews (via Opera News )