Lucky Philip Dube was a South African legendary reggae musician and Rastafarian. He was born on the 3rd of August 1964 and he passed away on the 18th of October 2007 in his hometown, Rosettenville , Johannesburg .He was married to Zanele Mdluli .He went to further his tertiary studies in University of KwaZulu-Natal .He left behind his two children named Nkulee and Thokozani Dube .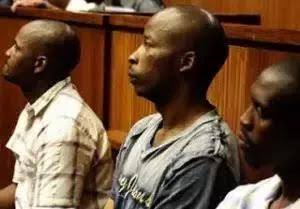 He was murdered by robbers on the 18th of October in 2007 at a Johannesburg suburb Rosettenville shortly after he had just dropped his two children at his brother's house with his Chrysler 300c.When the robbers fired two shots at him ,he tried to drive off and escape from the success but he unfortunately crashed into a tree and died immediately.
The motive behind his killing is was because they were sent to do so by someone who had bad blood with Lucky Dube as they did not take his car but they only shot him and fled the scene.His murderers come from Venda and Giyani in Limpopo , Welkom in Free State and Mbambane in Mpumalanga.
Content created and supplied by: MsNandu (via Opera News )