No matter how much I try not too, I always find myself writing articles on VW Polos. This is because the circumstances behind there accidents keep getting crazier and crazier. This new case in not an exception. Here's how a VW Polo driver crashed his car in an empty road.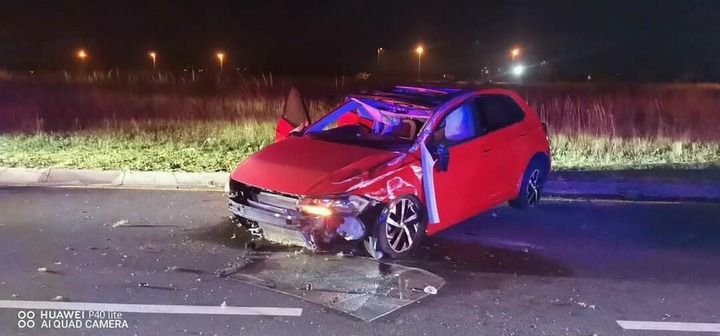 Early this morning a VW Polo driver crashed his car in the vicinity or the King Shaka international airport. The driver was injured and RUSA (Reaction Unit South Africa) was called in.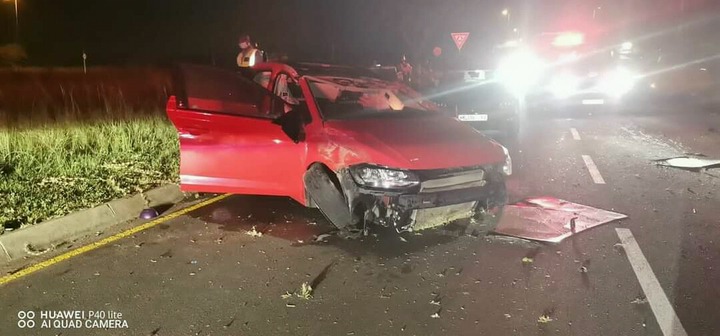 They arrived at the scene around 3:10 AM upon arrival found that the vehicle had been extensively damaged. There were two people occupying the vehicle at the time of the accident. The driver had been moderately injured with the passenger suffering no injuries.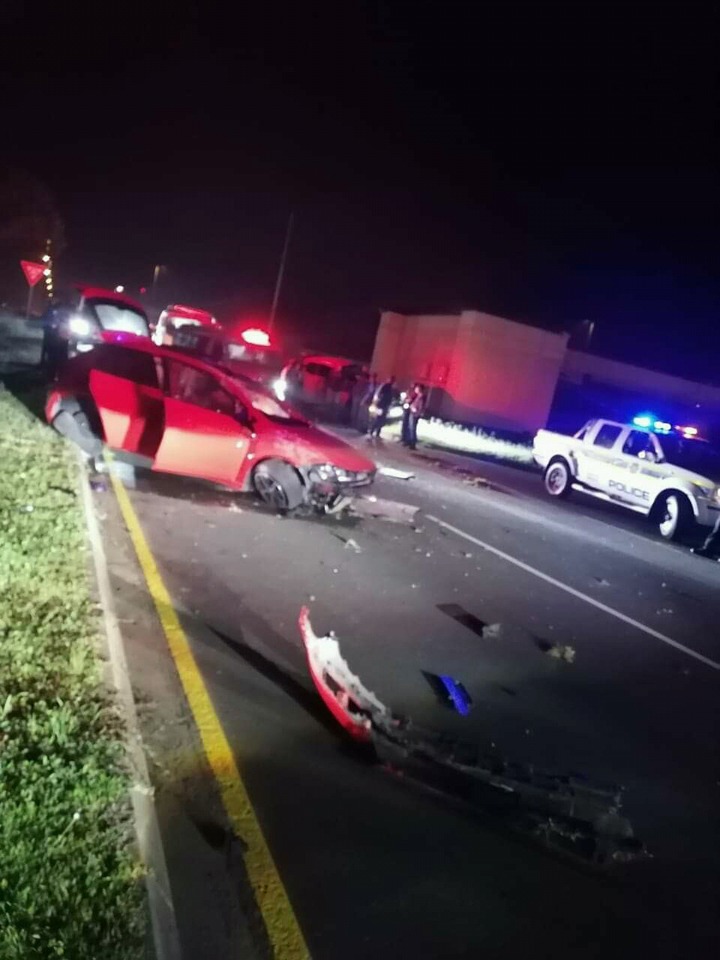 From the image as provided we can tell that the damages to the car was substantial. Entire panels and the windscreen flew off in the accident. Two of the wheels were also bent in unnatural angles.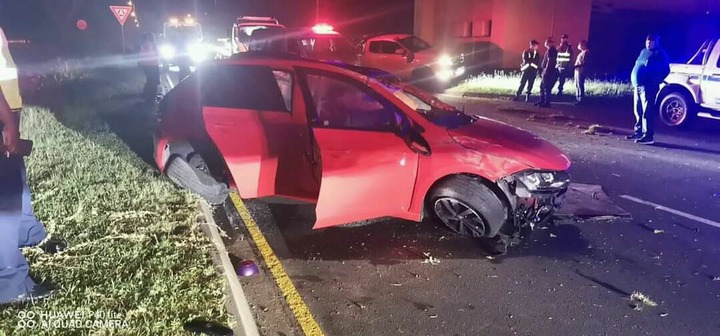 At the moment there are no details regarding what caused the accident or the circumstances leading up to it, However we do know that it was a singular vehicle accident. So we can safely assume the accident was either the driver or the cars fault. What's worse is that the accident occurs during curfew. Tell me what you think of this case in the comments and follow for more news as it happens.
Source :
https://www.facebook.com/534984863186779/posts/4115017088516854/?app=fbl
Content created and supplied by: Nkosi_Hlophe (via Opera News )