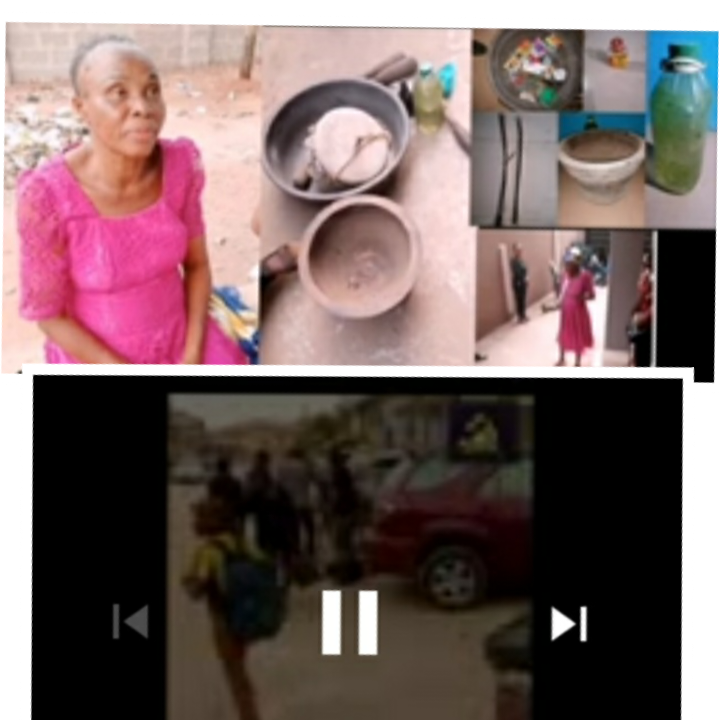 An old Woman who runs a ministry in Akwa has been arrested after 33 Children were found in her house , in a very compromising state as others were unconscious.
Reports say the woman lures young children and then force them into her house , then she kills them pound their flesh inside a mortar for rituals that give her power.
When the community arrived in the house the prophet was not even ashamed as she looked on as the restless bodies of 33 children were taken out of her house.
The woman was performing all these rituals just to go out and deceive innocent people as she performs miracles all in the name of God while she is just dirty and a servant of the devil.
Flesh was found squeezed in her calabash with 5 liters of anointing oil next to the calabash. Some of the children were rescued as they were still in captivity waiting to be slaughtered.
Watch the video here. https://youtu.be/NzX0wEXJZD0
Content created and supplied by: Whisky. (via Opera News )