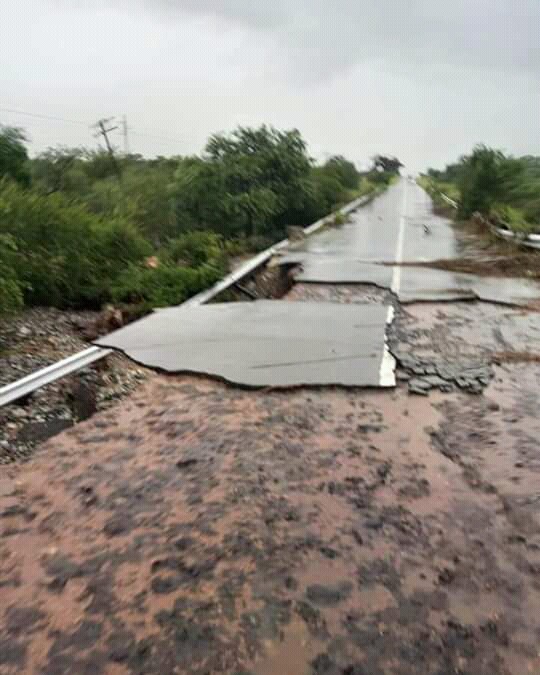 The bridge damaged after flooding this monday morning the bridge it destroyed and the bridge is very busy as many trucks are used to pass there.
The bridge it was left with soil the rain damaged everything at the bridge everythi g is damaged vehicles will not be able to pass at the bridge because the flooding destroyed the bridge.
The bridge is only left with steel, the concerate is gone no co rate at the bridge anymore, motorist are advised to be aware of the bridges while driving because bridges are now damaged.
Motorist their don't have to drive with high speed their have to lower the speed while driving because some of the roads are no longer the same roads are now brojen, if your driving at the bridge you don't trust turn don't force to pass at the bridge.
Flooding has left a seriouse damage at musina bridge, bridges are now damaged and business transport will now be stuck at the bridges like this one becasue the flooding is the cause of destroying the bridges.
Content created and supplied by: Nakampe (via Opera News )