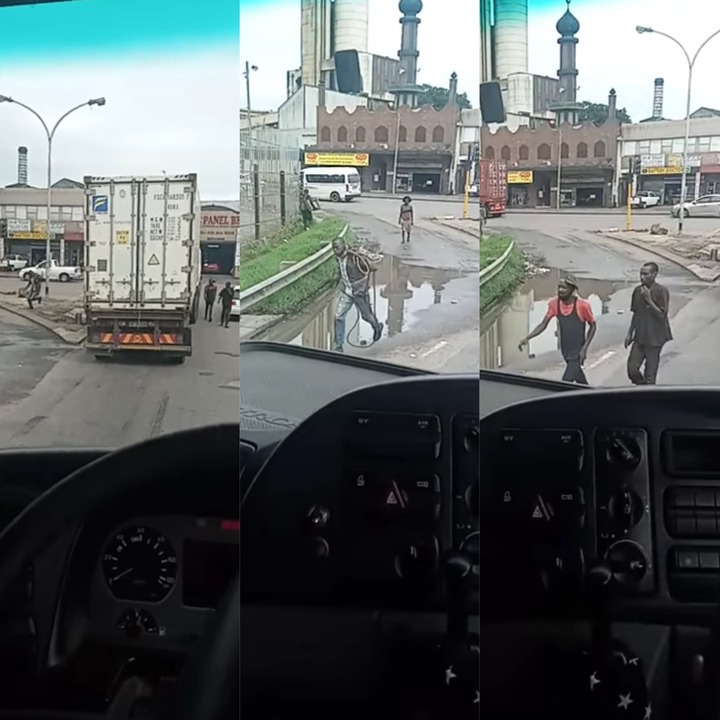 Video : https://www.facebook.com/rsatrucker/videos/2868854590065920/
The video shows an incident where a truck driver from South Africa was being robbed by a Zimbabwean suspect on the N4 intersection, while his attention was divided because the suspects went to distract him while one of the accomplice went to disassemble the reefer cable.
The incident has caused a stir on social media because they has been many cases were South African truck drivers were left on the sidelines, while foreign truck drivers were employed by the same companies that is supposed to be employing South African citizens.
The incident has caused a stir on social media for being heartless of the truck driver who noticed the whole incident take place but decided to laugh at the other truck driver while she was being robbed.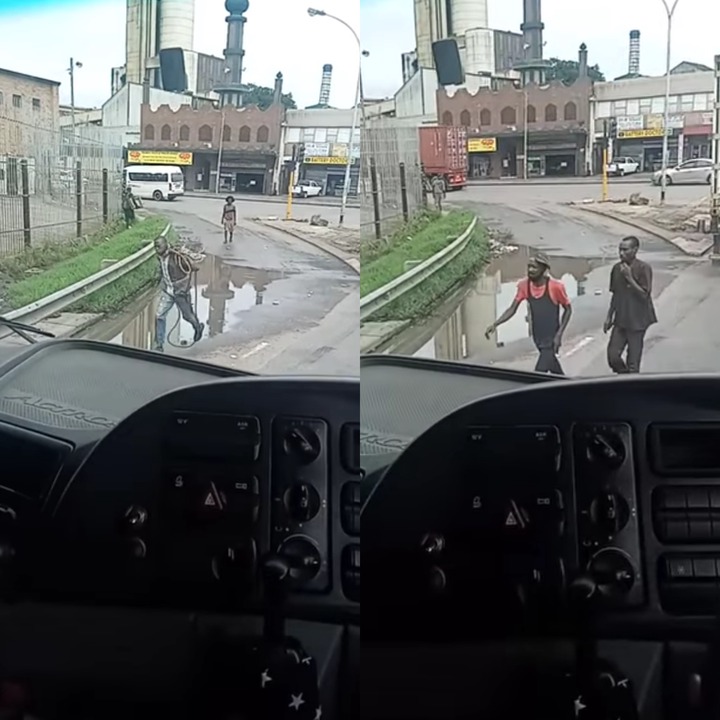 He even had the audacity to record the whole incident and not even sound his horn to try to bring the other truck driver to see the suspects stealing from him, it is believed that this is not the first incident that has happened on the M4 it is a hotspot but the police seem to not be doing anything about it.
This is the reason why foreign nationals keep on causing destruction in South Africa because they know that they will not be any accountability because the police are understaffed, and the ministers just don't care about the state of the Nation they only care about tweets and causing equals destruction and not bringing a piece of mind to South African citizens who are always complaining about the state of the Nation.
If only the minister's can care about the lives of the Citizens and hire more people to be security guards and police officers we would have less of these kind of reckless behaviour from foreign Nationals, what is more upsetting is the fact that he was laughing the whole time and speaking in his Shona language about how funny it was for the suspects to be stealing from the truck driver.
https://www.facebook.com/rsatrucker/videos/2868854590065920/
Content created and supplied by: Heist.money (via Opera News )