Why Zuma he was allegedly an apartheid spy?
When he was released in prison by apartheid regime, he never went to his home he stay with the enemy until after three years and he just went straight to Swazini without any harrassment from the REGIME. In this three years period what Zuma was doing with the enemy ?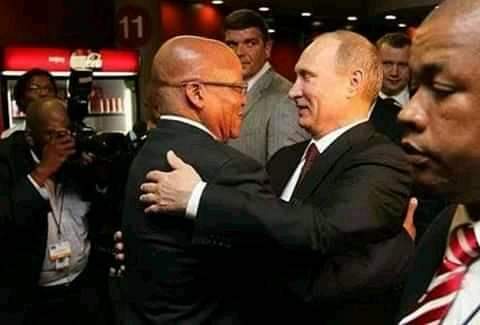 In 1979 when Zuma arrived in Lusaka OR Tambo disbanded Zuma's MK unit,(Ronnie Kasril in his book, OR said he doesn't trust Zuma)
*Griffith Mxenge a prominent human rights lawyer was stabbed and killed by Mr Ngqulunga a brother to Bongani Ngqulunga who was a Zuma spoke person during Zuma administration. Griffith Mxenge's wife also was killed
Ngqulunga who killed Mxenge's was a member of Vlaakplas, that was by Eugene De Kok who recently released in prison under Zuma administration. On De Kok released among the reason the State security, headed by allegedly Mr Mahlobo, has indicated that they are interested in December Kok'services.
Mahlobo is also a member of RET' that is headed by Zuma. What interest they have in the De Kok services? Who was paid an amount of more than R200,000. For doing what? It is clear that De Kok is now a member of RET
Thami Zulu a MK member that was operating in Northern KZN, was killed from the instruction allegedly came from Zuma, the reason was Zuma has defended his territory as a apartheid double agent
When Zuma came from exile he went straight in the house of apartheid, double agent Mr Coetzee who is the one and the first person to reveal apartheid brutality in Vlaakplas, Why Zuma choose to stay there? And it is allegedly he met also with Eugene De Kok.
 Don't forget that De Kok now is a RET member
My Opinion
Content created and supplied by: WeOfferNews (via Opera News )