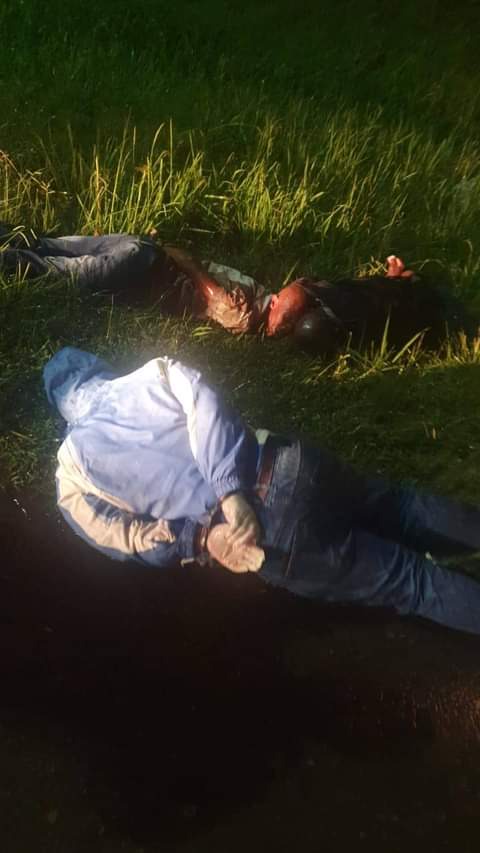 Three suspects who are notorious vehicle hijackers were arrested by the Johannesburg police after they committed a hijacking.
According to the intelligence Bureau of SA Facebook post yesterday 15 February 2021 around 5 pm in the afternoon the Johannesburg police received a call from a victim who stated that his car had been hijacked, the victim told the police that the suspects held him at gunpoint and took his vehicle.
The police responded quickly to the matter and went looking for the suspects, the suspects were detected by the police on the M1 road in Johannesburg South, the police chased the suspects until they surrendered realising that they had no way of escaping the situation.
The police arrested all three suspects and took them to jail, they realised that the suspects had prior criminal records of which includes robbery, possession of illegal fiream, and hijacking the suspects will soon be appearing in court to face charges for car hijacking.
Due to their lengthy criminal record police will do further investigation to determine if the suspects are involved in other unsolved criminal activities, the vehicle of the victim was under police custody and he was called to come and fetch it at the police station.
People are urged to stay vigilant of car hijackers because recently there has been a rise of car hijacking incidents that have been occuring Johannesburg.
Source:https://www.facebook.com/684705394876318/posts/4286695468010608/
Content created and supplied by: TshiamoMbiza (via Opera News )