A social media user by the Twitter handle of @RidwanOyewumni shared a story on Twitter on how his brother was brutally killed by his teacher in the class and how the school lied to the family about the whole story. The user posted two pictures and captioned it with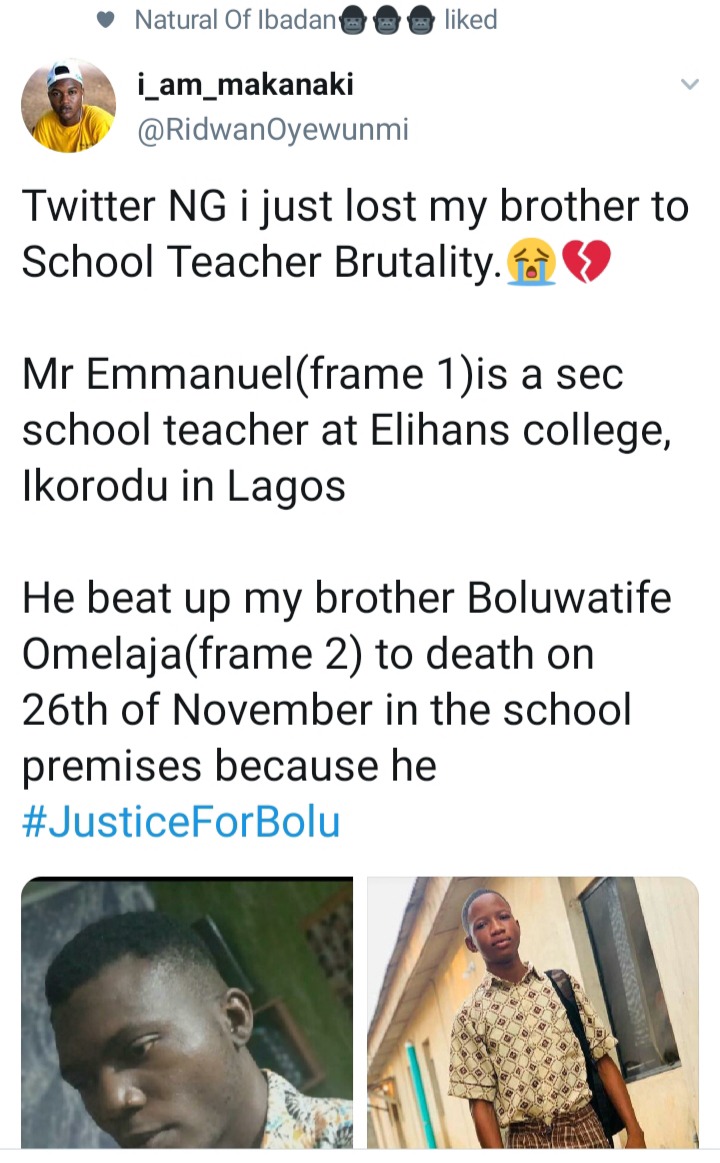 The guy explained the whole story and people were angry and told him that the principal must be sued.
Below is what he explained about the whole incident.
Apparently the brother was beaten because he couldn't answer a math question he was asked correctly.The school made the family to believe that he slumped and died while he was trying to answer the question on the board, a boy who wasn't ill or showed any sign of sickness before.
He was brought home in the school's bus by the school proprietress and principal, along with Mr Emma-whom the family didn't know was the killer at that time, and he was buried few hours later according to muslim's doctrine .
Meanwhile Bolu's other brother, Lateef Omelaja was prevented from leaving the school premises, in order to prevent him from spreading the true news to the family at home and to buy Mr Emma(teacher)more time to run away.
The family believed the cock and bull story the school fed them not until the other Lafeef got home at around 5pm and narrated what really happened at the school to the family.The family also confirmed the story from other students of the school including classmates of Boluwatife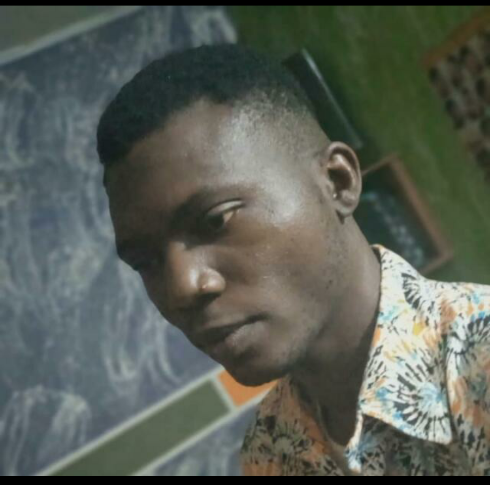 Many people say the teacher must pay for what he did and The painful part is, the school keeps trying to cover up for Mr emma claiming he didn't beat Bolu. Mr Emma is on the run, nowhere to be found.I know no amount of punishment for him will bring back my brother but i just want Mr Emma located and justice served. "The brother said "
Below are people's comments on the story.
This is so disheartening. Meet up with authorities and give your ordeal. The school will get closed down. They must produce that criminal.
That school should be locked up arrest all the staffs, mr Emma will come out. But no autopsy was carried out, why rush to bury him? So sad... u guys needs a very good lawyer and please inform Lagos state commissioner for edu. RIP BOLU .
For a start, every parent who has their kid in that school should withdraw their kids from there. The school needs to fold up. When they are squeezed dry, they will confess and bring the said teacher out of wherever he is hiding.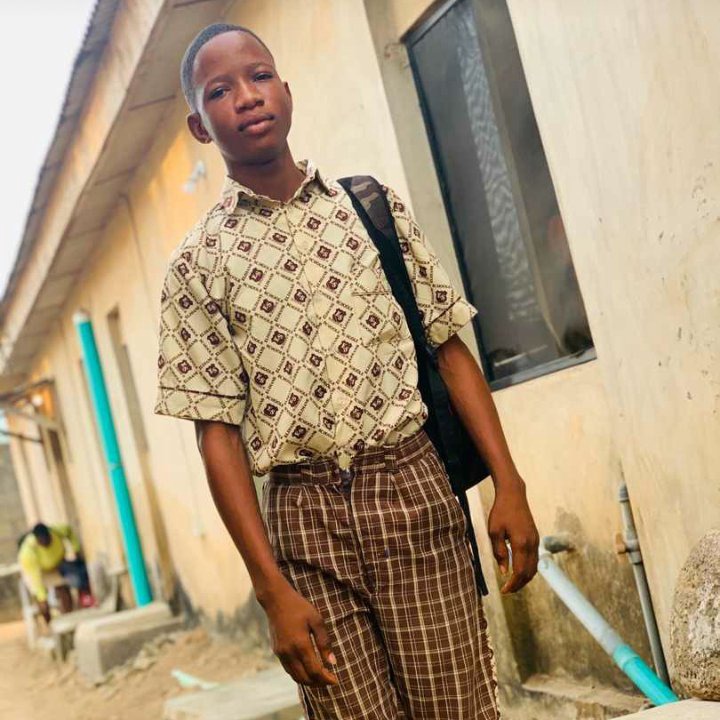 Please like,share and comment
I personally think the family was supposed to Autopsy before burying him to have a clear answer.
Content created and supplied by: ThabiEntertainment (via Opera News )