Motorists are going through one of the toughest periods as they are constantly being hunted down by robbers.
The robbers have now began implementing advanced methods to evade the police or possible tracking of the vehicles they will have stolen.
This has led to a reduced recovery rate of stolen vehicles as the robbers seem to be steps ahead of the police.
Today a new wave of positivity was shared by the Gauteng Traffic Police Department as they announced a successful operation which unearthed a storage facility. The storage facility was being used to store spare parts of vehicles that will have been stolen.
It is widely believed that the robbers had resorted to breaking the vehicles they will have stolen fir spares and sell them on the black market.
In a message which was shared, it stated that an estimated over R1 million worth of suspected stripped stolen motor vehicle parts. These parts included engines, fenders and vehicle components of various makes.
Success of the operation came after a collaborative operation was carried out by the menbers.
A joint operation was launched after a tracking device had been detected of a stolen vehicle.
A local tracking company named Rentrak detected a vehicle which had been reported hijacked at a certain location and joined forces with the Gauteng Traffic Police. The multi disciplined team went to the given location that was in Rosslyn in the city of Tshwane.
When they got to the location where a signal of a tracking device had been detected they found out that this was a storage which was in full operation.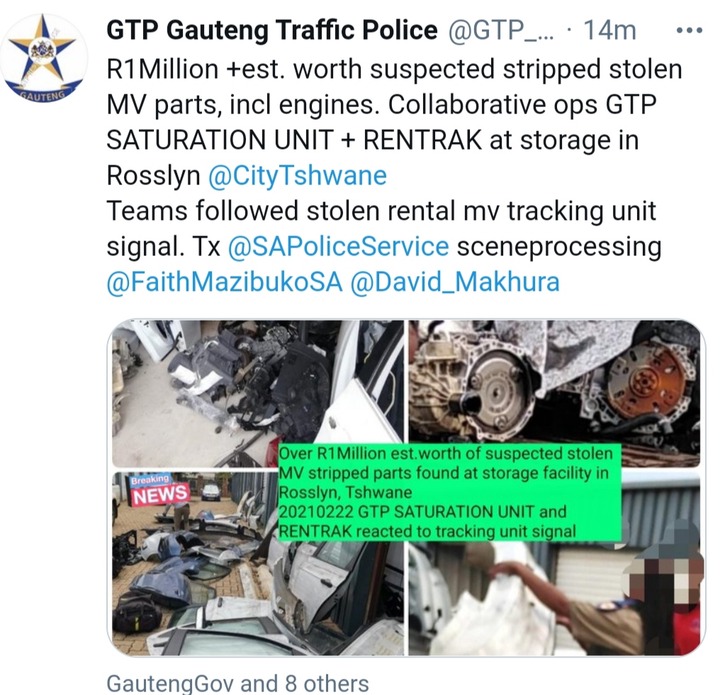 No reports of arrest were made and the members are believed to be still carrying out their investigations regarding the incident.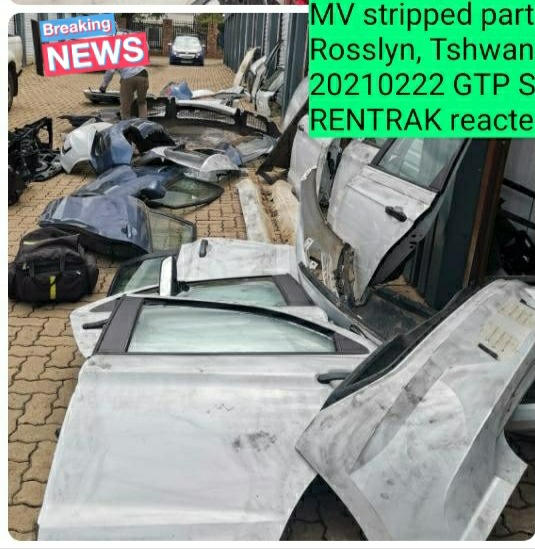 The latest events have led to the resurrection of a debate which has been going on regarding scrap yards and crop shops.
Community members have at countless times bemoaned the role the scrap yards and crop shops are playing in assisting criminals with a market for stolen vehicles and parts.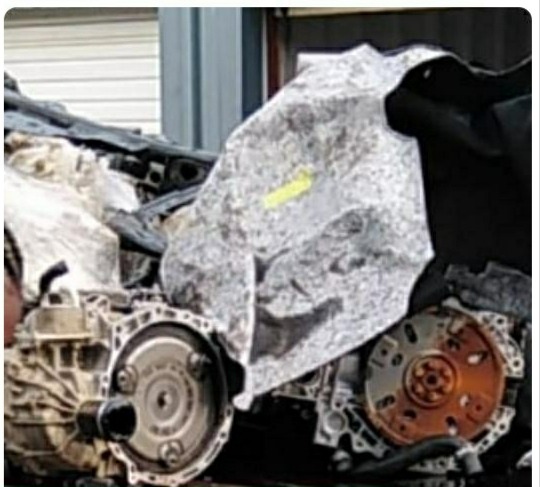 Various crop shops are being labelled as stripping hijacked vehicles in broad daylight. They are said to be owned by criminals who are untouchable.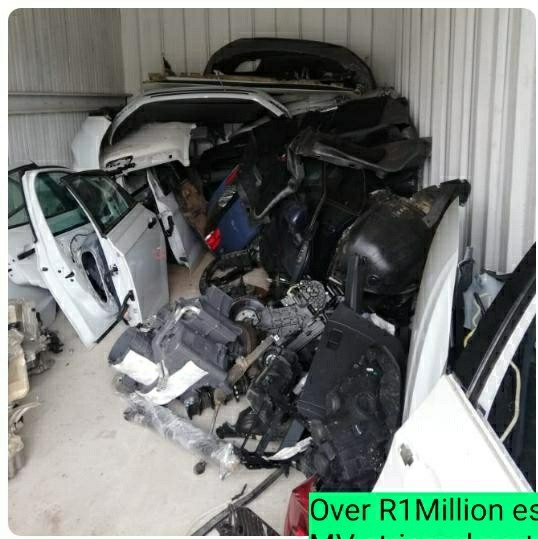 Many were glad to hear that the syndicate which has been terrorising motorists has been unearthed but some claim that this is just a tip of the iceberg as more dirty operations are in place.
It is yet to be known when the law enforcement agents will finally be able to bring the drama to an end.
Content created and supplied by: AfricanChannelNews (via Opera News )