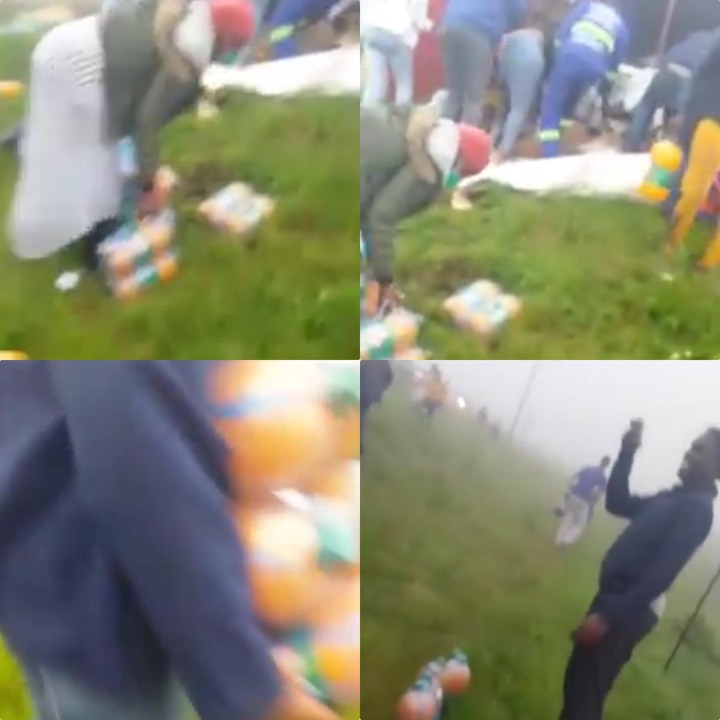 South African citizens back at it again doing what they do best, this time looting a truck that overturned on the road, a man can be heard saying that it is tough as people start looting everything that they can get their hands on while the truck driver is sitting down on the other side - still coming to from the disorientation from Falling with the truck.
Of course this incident has caused a stir on social media with many people finding the whole incident repulsive and saying that South African citizens should act with more decency, but what would you do if a truck had dropped a bunch of chocolates and we are heading to Valentine's Day, will you stand aside and not loot to give a girlfriend or your loved ones? Yeah yeah yeah I know some of you can afford but this is just an example.
People should stop being hypocritical and start thinking in terms of what would happened if that stuff is not looted by ordinary citizens, these companies do not have time to be selling goods that fell to the ground, they will merely throw them away. So these people are doing a service by clearing the road and reducing the workload of the company when they would have to clean up the street.
https://www.facebook.com/dalaucrew/videos/445441713475628/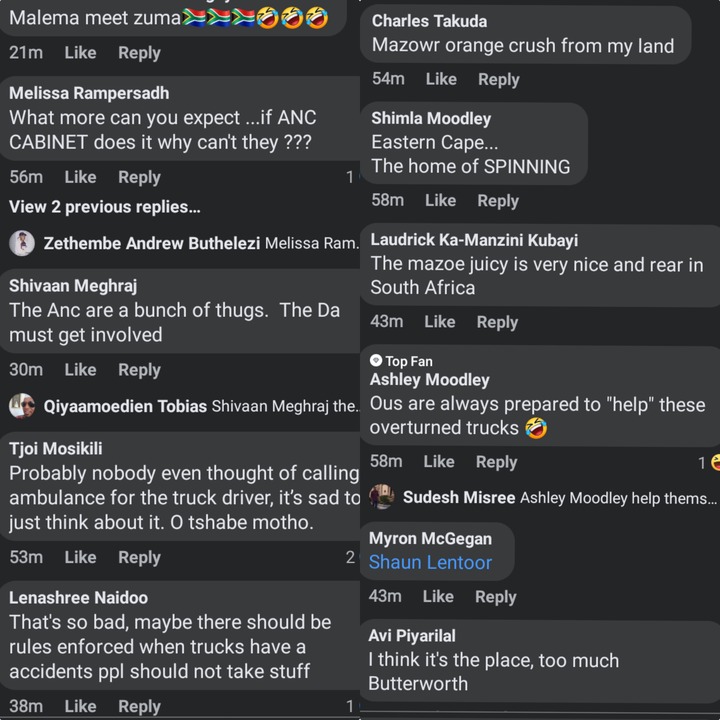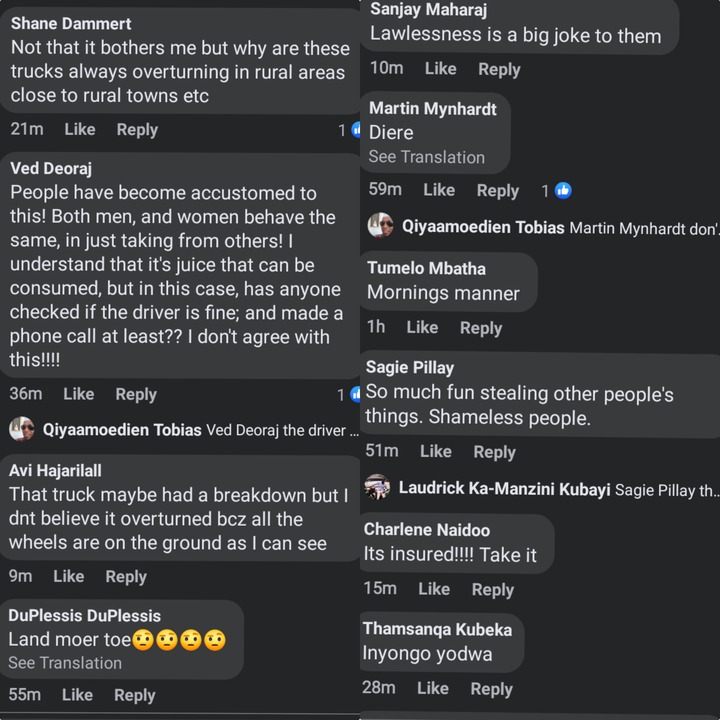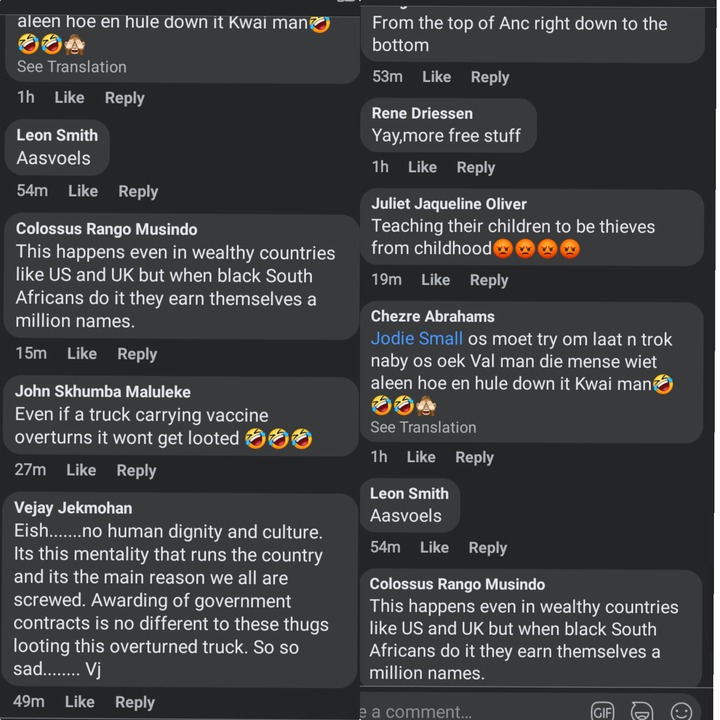 Content created and supplied by: Crime_spotter (via Opera News )