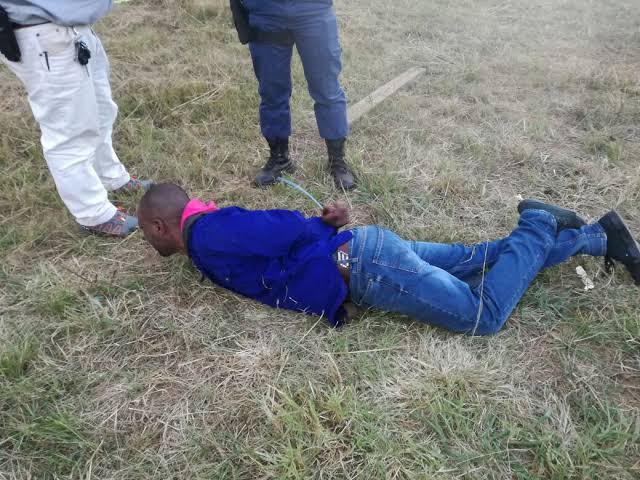 Gone are the days when criminals used to easily get away from the arm of the law after they will have caused so much pain to members of the communities.
A report was released by the South African Police Services today announcing the arrest of one of the wanted murder suspects in the country.
This is in connection with an incident which claimed the life of a 65 year old named Sakhiseni Dlomo. The victim was at his homestead in Kranskop in the Makhabeleni area and he was found dead on the 5th of September 2020 at 18:00 hours after he was shot several times by a two unknown males.
Paramedics were called on the scene alongside the local authorities who took an assessment of the victim. They declared him dead on the scene after they established that he had sustained fatal injuries.
The police opened a case of murder at Kranskop which they began investigating the case. Members from the Provincial Crime Investigations Services began carrying out further investigations regarding the incident.
An operation which was carried out by the Public Order Police members who are deployed at the Umzinyathi District in collaboration with the the Provincial Tracking Team on the 12th of February 2021 led to the arrest of a 22 year old suspect. The operation was conducted in Kranskop in the Edakeni area and positives were yielded from the operation.
The suspect is a well-known hitman in the society who had been on the wanted list for a long time.
According to the media statement from the police department, the suspect was arrested on murder charges and today he was set to make an appearance at the Kranskop Magistrate Court.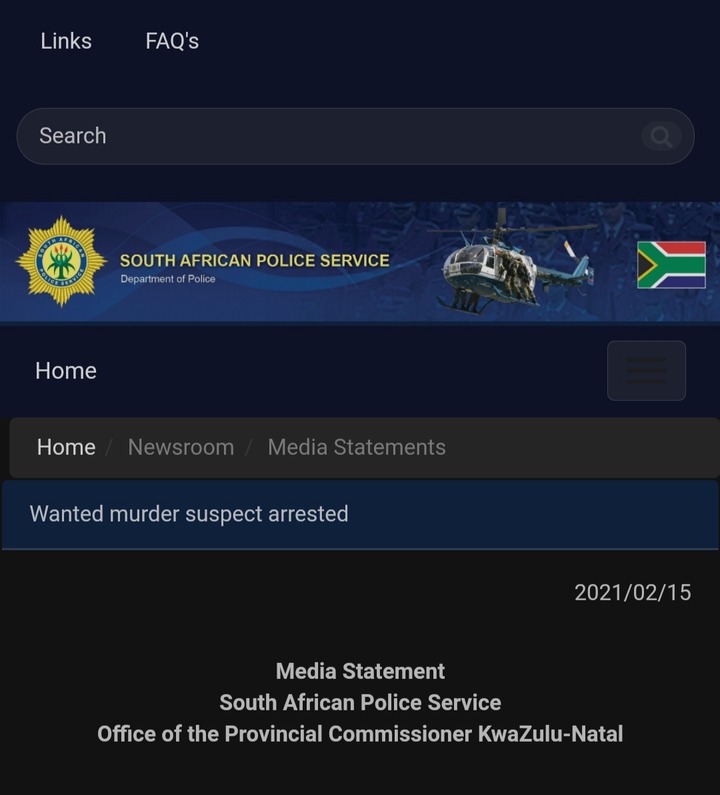 Families get robbed off their loved ones by these armed perpetrators and they seek justice which at times fail to be delivered.
Many are just hoping that the suspect will not be out on bail soon as is the case with many criminals.
The family of the deceased cannot wait till the suspect who took away the life of their loved one gets placed behind the bars and get more answers regarding the incident.
People in the country are always made to feel insecure as firearms are in the hands of the wrong people and lives are getting lost daily.
An amnesty was in place and only a few people managed to surrender their firearms to the police. It is well known that a lot of people are in possession of guns and this is a threat to many in the societies.
Content created and supplied by: AfricanChannelNews (via Opera News )