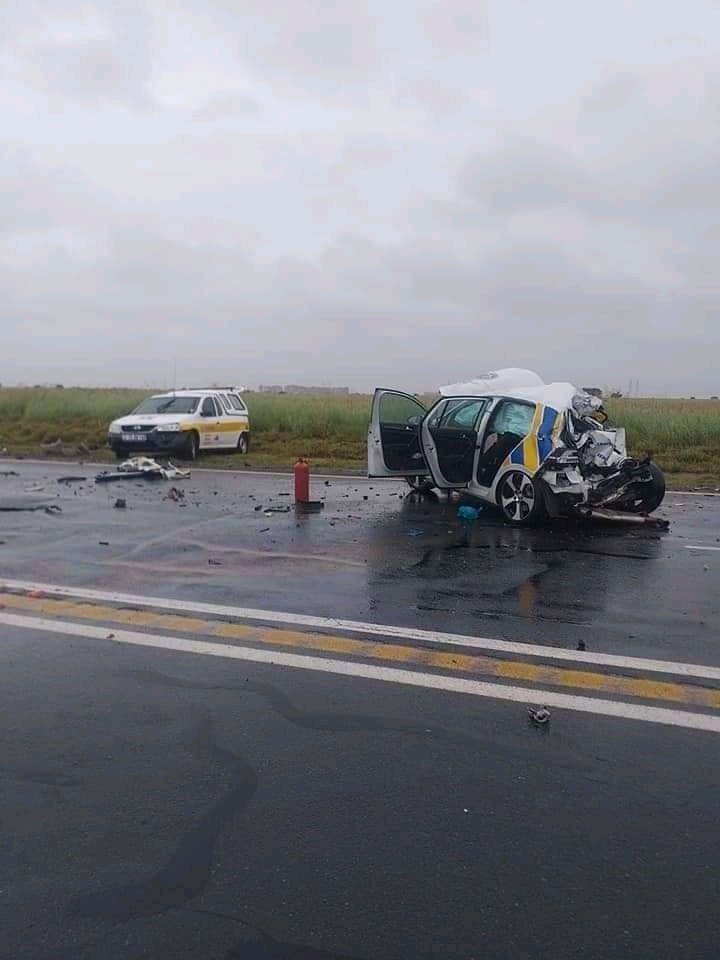 Metro Police vehicle wreckage at the N1 Koppies after a secondary accident.
The road accidents continue to account for the losses of lives in the South African roads with negligence and reckless driving causing many fatalities.
On Tuesday along the N1 near Koppies in the Free State province in the afternoon, two accidents occurred in one accident scene, leading to three fatalities and multiple injuries.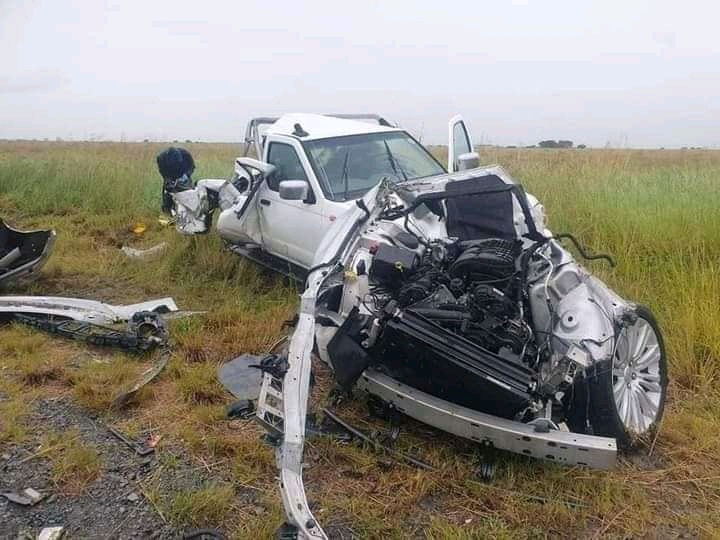 According to Flying News and ER24, emergency personnel were attending to the horrific accident between a truck and two vehicles when they met their tragic deaths.
The first accident occurred and one person sustained fatal injuries while the other was transported to the hospital for further treatment.
As and when the workers were extricating the remains of the deceased occupant entrapped in the wreckages of the vehicle, another truck ploughed into them, and one of them died on the scene, with multiple other people (8) sustaining minor to moderate injuries and one other suffering serious injuries.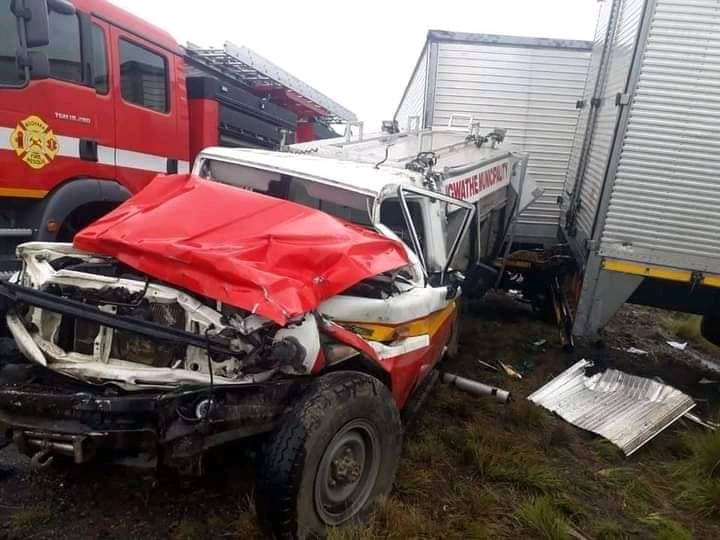 In total, three people died from the accident, with two of those being the emergency personnel after the seriously injured one succumbed to his injuries in hospital.
High speed driving on a wet road surface due to heavy rainfall is considered a possible cause of the horrific accident.
The metro police vehicle that was attending to the scene was also ploughed into, but fortunately the occupants did not lose their lives.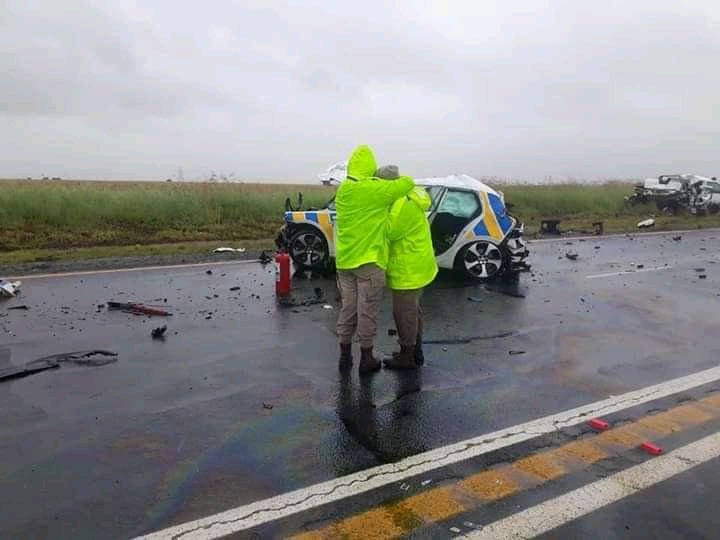 Motorists are always urged to exercise maximum caution at all times on the South African roads, especially when the roads are slippery due to rain.
But that was not the case in Free State and people have lost their lives as a result of negligence.
Source: ER24, Flying News.
Content created and supplied by: TransparentNews24 (via Opera News )