Source:Facebook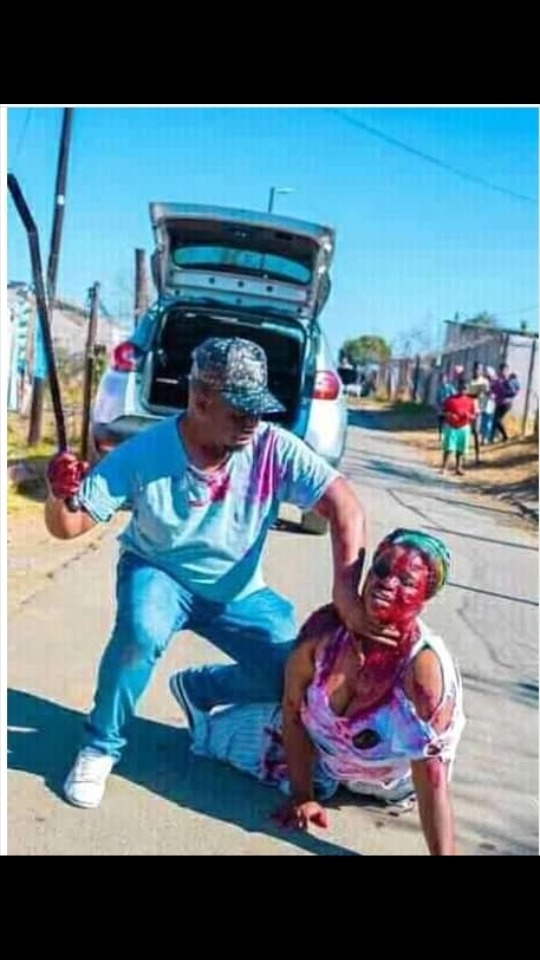 Photo:Facebook
The disgracing picture has been distributed in social media which illustrating that men aren't considering the purpose of the gender based violence. Families and relationships are continuously falling apart due to misconduct of men or their bad behavior.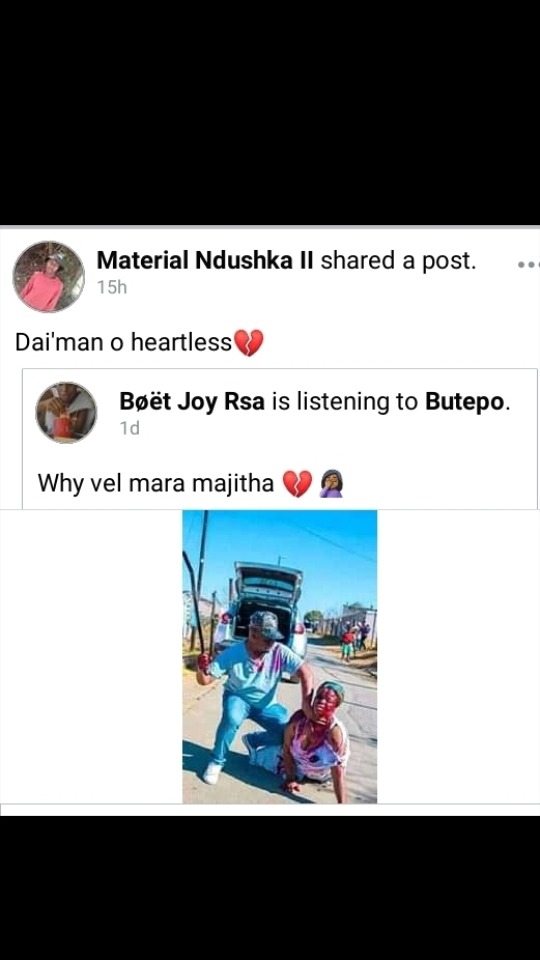 Photo:Facebook.
Our current president Mr Cyril Ramaphosa has been announcing this over and over but people are stil not considering it. He used to threaten men on how dangerous it is and how bad it might results them. A why questions why can we all cooperate and work together as mono gender and come up with innovative solutions of solving problems.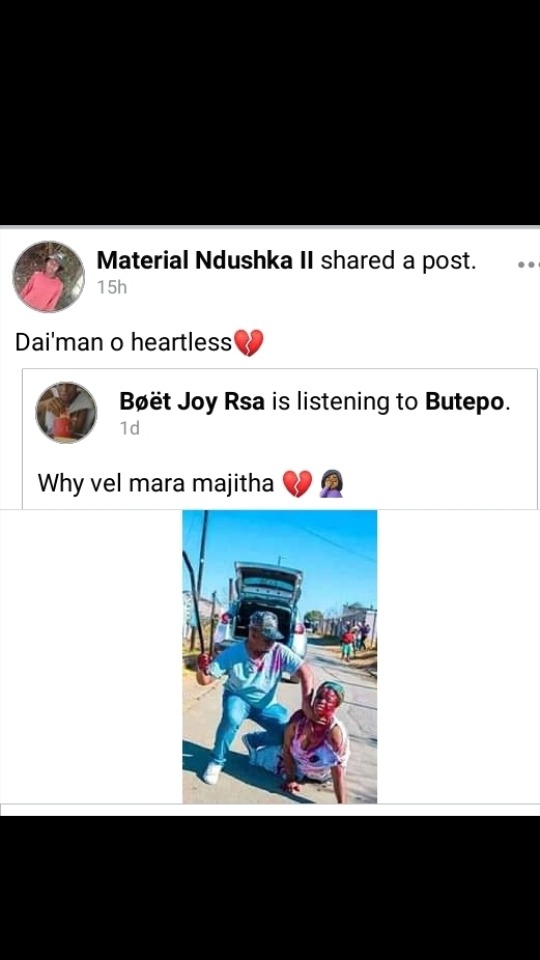 Photo:Facebook.
The act of killing and abusing women it is really disappointing. The poor women are always complaining about the bad behaviour they have encountered from their relationships. Women are also unable to report, they hve a fear that their relationships might get to an end after reporting them to police.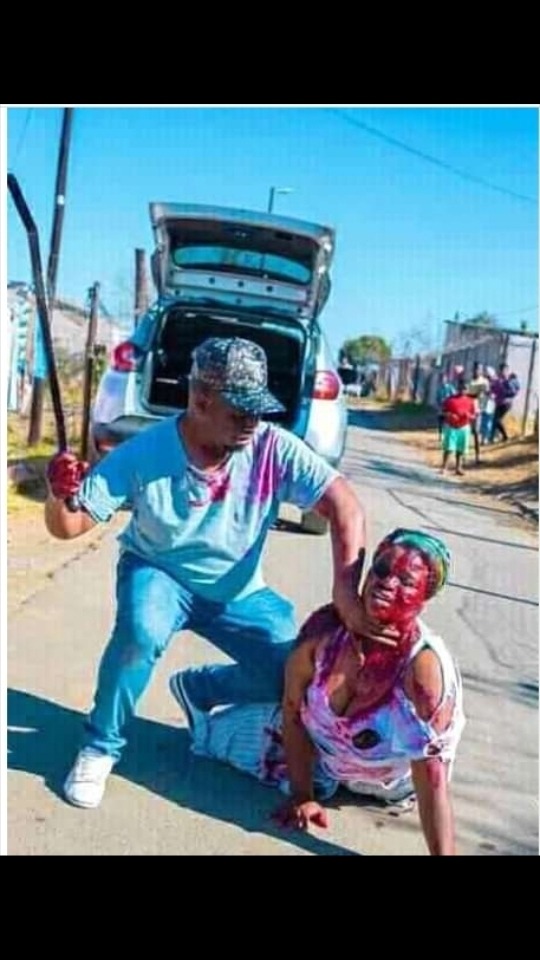 Photo:Facebook.
Women are playing the vital role in life, we have to make them welcome all the as well as make them feel at ease. Actually for a person to grow older its because of female parents. If we become more observant to this picture above, the man is holding a weapon and the women is bleeding, helpless and crying , this shows women are not stronger compared to men, whereby they can defend themselves.
People arecomplaining through the comments that why did the person shooting the picture not helping that poor woman. They blame the person for not helping her, we have no idea, perhaps the camera perso was a female or disabled whereby there was nthng he or she can do.
The act of bullying women is also contribute in lowering the repution of the entire family. Men must make sure that if they have problem with their wifes, we have the public laboratories of solving family matters such as department of social development as a result of solving family matters.
What corporal punishment is suitable for such men? 
Kindly share like and comment.
Content created and supplied by: Tebogo98 (via Opera News )