Environmental Control in Different Types of Propagation Structures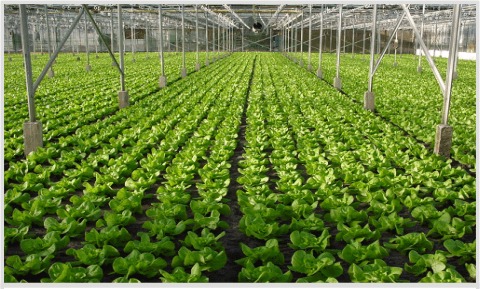 1. Passive Solar Greenhouse: Good environmental control is possible in relatively low tech facilities, especially in milder climates where growers do not face extremely hot or cold conditions.(see also Supplement 1, Examples of Daily Warm- and Cool-Season Greenhouse Management Practices in a Passive Solar Greenhouse). 
a) Trap solar radiation to warm the air and thus the crops
b) Cooled through the use of venting systems: Combination of end wall vents, roll up/down sides, and ridge vents, to draw in cooler external air, and exhaust warmer internal air
c) Air circulated by manual control of inlet and outlet venting; complements the heating and cooling capacity of passive solar design
d) Moisture regulation/delivery managed by the grower through manual/hand delivery, semi-automated, or automated delivery systems
e) Microclimatic heating may be possible; offers additional environmental control when power is available to supply the system, but this goes beyond the purely passive
2. Enclosed (semi) Automated Greenhouses: Precise environmental control achievable via active mechanisms:
a) Characterized by ability to fully close growing environment, regulate temperatures/air circulation through passive and active venting and fan-driven air movement, heating/ cooling by fans, furnaces, swamp coolers, etc.
b) The interplay of environmental conditions and sophistication of active management tools dictate the precision of environmental control: More precise control comes with more responsive systems and lesser extremes in conditions to be regulated
c) Trapped solar radiation works in concert with active heating mechanisms to create desired warmth 
d) Cooling via passive venting systems works in concert with active cooling mechanisms to create desired temperatures 
e) Microclimatic heating in root zone via hot water pipes or electric cables is often used to optimize conditions and speed the rate of plant growth
f) Automated or manually controlled sprinkler systems are the norm in more actively managed and infrastructure-intensive greenhouses, but spot watering by hand remains critical to optimize plant health
3. Open Hoop Houses/Quonset Huts: Can partially modify environmental conditions and improve plant health, especially in milder climates
a) Temperature modification: Umbrella-like coverage creates slightly warmer day and night conditions, which favors more rapid development than possible outdoors
b) Provide some buffering against effects of wind, though air circulation may be limited by how structure is located relative to prevailing winds, nearby windbreaks, and other structures, unless the hoop house is outfitted with roll up or roll down sides and end wall venting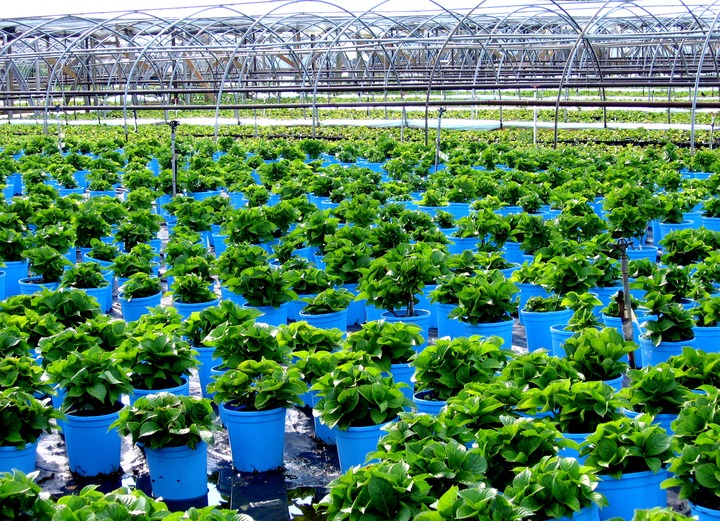 c) Grower controls moisture regulation, delivering necessary irrigation through same means as in greenhouses
d) Can be used as an intermediate step between greenhouse and outdoors: Greater exposure of plants to wind and day-night temperature fluctuations offers a gradual step in the hardening off process, especially when the favorable conditions created in the greenhouse are dramatically different than prevailing outdoor conditions
4. Germination Chambers: Small-scale, self-contained facilities that provide optimal control over temperature and humidity to facilitate rapid, high-percentage germination 
a) Whether pre-assembled or home made, chambers are comprised of a water-holding pan, a submersible heat source with variable temperature control, a water supply, insulated walls, suitable shelving to hold propagation trays, and doors large enough to easily move containers in and out of the chamber. Units usually hold between 24–48 propagation trays but can be designed larger or smaller to meet needs.
b) Together, these elements create an energy efficient, very consistent environment for germination where humidity and temperature can be optimized to greatly improve and speed germination
c) Rapid germination in chamber's compact space can save growers significant heating or cooling costs, depending on the season
d) Higher percent germination can reduce seed costs
e) Must be regularly monitored: Once seedlings germinate, propagation trays must immediately be removed from the darkness of the chamber and moved to a sunny location to facilitate normal cell development and photosynthesis
5. Cold Frames: Small-scale, low-tech structures used to modify environmental conditions. Similar to passive solar greenhouses and hoop houses that do not contain any supplemental infrastructure. 
a) Simple structures, normally placed directly on the ground, consisting of four low walls (insulated in colder climates) and a sloping, hinged roof that allows in sunlight for warmth and photosynthesis. Roof can be opened to facilitate cooling and air circulation.
b) Often built of recycled materials, such as wood and rigid insulation board for siding and old windowpanes or clear acrylic panels salvaged from local resource recovery facilities for the roof
c) Sunlight can quickly heat internal air and enclosed air mass will provide some buffer against cold nighttime temperatures; due to small size, cold frames provide limited buffering capacity and are prone to rapid temperature shifts as external temperatures change 
d) Cooling and air circulation are achieved through opening the roof. Relying on this passive exchange, while effective, can be problematic if the cold frame is left closed for too long during warm conditions. 
e) Irrigation is usually done by hand and can provide a secondary form of cooling through evaporation
f) Through greater venting or leaving a cold frame open overnight, increased air flow and day-night temperature fluctuation can help initiate hardening off 
6. Outdoor Benches: In most growing environments, seedling maturation or hardening off is completed by placing seedlings outdoors on benches, exposing plants to conditions that closely approximate the in-ground environment they are moving toward. As detailed above, full exposure to sunlight, wind, and temperature swings stimulates carbohydrate reserve buildup and strengthens cell walls so that plants can withstand the vagaries of the in-field environment.
7. Shade Structures: While most annual vegetable seedlings require full sun to optimize growth, shade cloth may be needed in hotter climates to prevent soil media from drying out so rapidly that the grower must constantly devote time and water to keep young seedlings healthy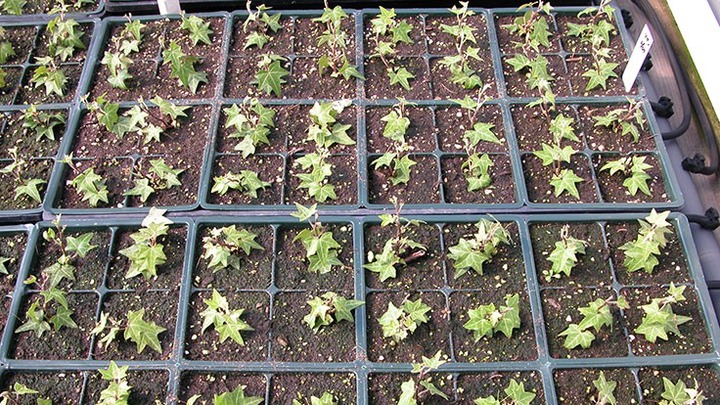 From Opera
The views expressed in this article are the writer's, they do not reflect the views of Opera News. Please report any fake news or defamatory statements to [email protected]
Content created and supplied by: PATRICKHE (via Opera News )