Source: https://twitter.com/hangwela/status/1359393071927033856?s=21
This house was trending when the cyclone first hit South Africa on the affected areas and many people were left in disbelief as to how strong the hose was .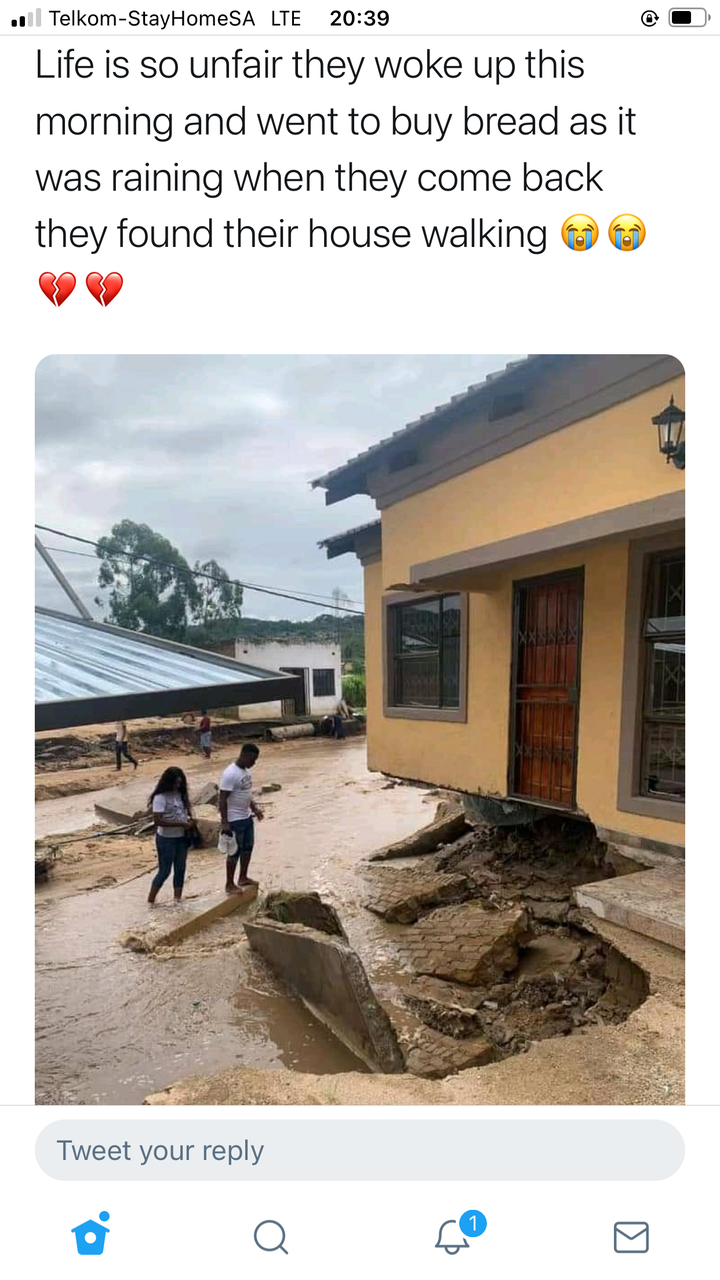 The water was too strong as many people those that they house would have gone with the water as it was build in with cheap materials. Lots of things might have been lost but as you can see the house is still standing still.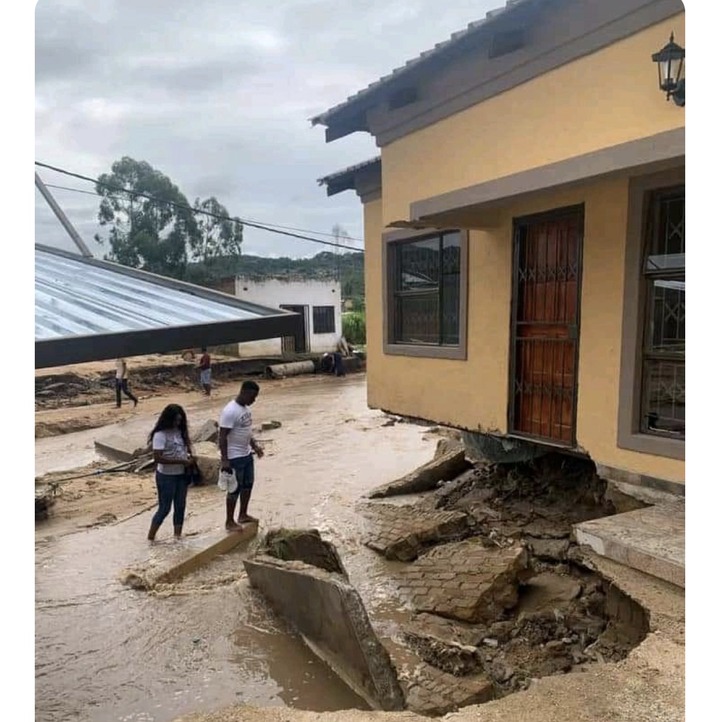 What happened is that the coupe apparently went out to buy bread and probably took longer than expected as they had to do some things as well and to their surprise, when they got back to their house the ground floor was no more but the house was still standing still as it is . The couple said that inside there is nothing that was damaged and that the only thing is just the groundwork and the water the only thing that made the construction of this house to be poor .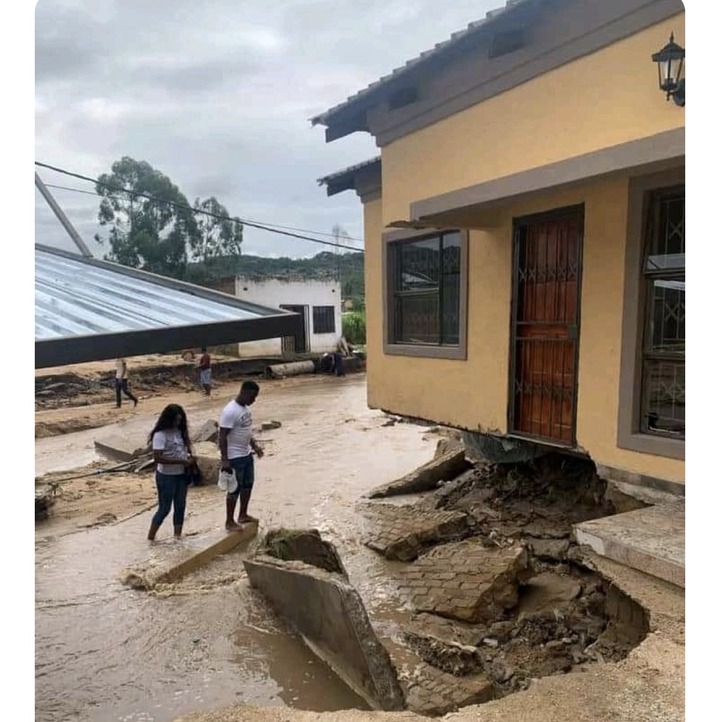 Many people even said that these couple could have died if they were inside the house when this happened but they were lucky that they were not around . Other people are saying that the couple had not went out to buy bread as they were not holding the bread , you never know , they could have left the bread in their car seeing their situation with their house .
This rain has really messed up a lot and only those who are ensured were able to relax and not to worry about anything . This hose could be ensured as well as it seems like a bond to me . 
Content created and supplied by: Sherly166 (via Opera News )