22 February 2020
18:56
Johannesburg, South Africa
Trésor Botaka
For those of us who are living in South Africa; there are multiple reasons why we some times choose not to sit in the front sit in a taxi.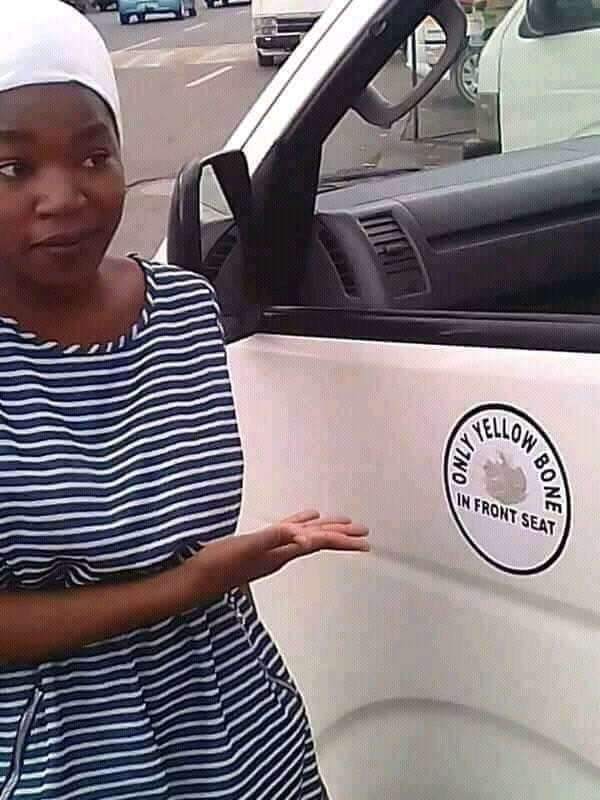 I have never imagined that I would one day see this sign on a taxi door, how can the driver be so precise and get away with it?
The poor lady is just standing there idle, but it's like she enjoys the front seat, whereas , for some mini bus taxi users, they choose to avoid that fronr seat because of the infamous and much dreaded taxi maths that bites people. 
If you're not familiar with this, it means everyone gives you their money and you calculate the change, the maths is not always the problem, but the pressure is.
Enjoy and laugh !
DISCLAIMER on ALL PICTURES
Source:
https://mybroadband.co.za/forum/threads/police-vehicle-number-plates.391143/
https://twitter.com/danielmarven/status/1363476773787287552?s=19/
Twitter.com
Content created and supplied by: Trésor_Botaka (via Opera News )