Thursday, 11 February 2021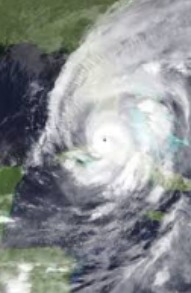 Image: weather forecasts
Well since ever the Tropical Cyclone Eloise hits our nation of South Africa, in the province of KwaZulu-Natal alone, there was an increase in the death toll due to the hail storms which have been taking place until now.
People are also still suffering due to the hail storms which are surely continuing and with much more power than before. Especially those which are near dams and rivers, or those who stay in informal settlements or environments.
People are already sharing their opinions towards the issue on the whole internet and various social media platforms concerning this issue of the Tropical Cyclone Eloise.
As for the South African Weather (SAWS) is definitely doing by all its level best to update more often on the future weather forecasts and conditions.
Although it looks like there is no different as nature will always take its course, and there is absolutely nothing that we can do rather than to live with it.
Content created and supplied by: Ntrsa1-0228 (via Opera News )