There is a Fire on Kritzinger Road, Brakpan in Gauteng Province. More than Nine shops are on fire. The causes of fire is not yet confirmed since it has just started few minutes ago.
The emergency services personnel which include fire brigades have rushed to the seen trying to control the fire not to escalate to other area.
At this stage no life lost has been reported yet, this might be because emergency service have just arrive and we are not yet sure if all people have managed to escaped the buildings before fire escalated.
From the seen, the properties will be sever damage even if the fire fighters manage to deal with this fire now, already more damage is there.
This is because of the power which this fire seems having. It looks so strong but we hope fire brigades will manage to end it as soon as possible.
Shops which are burning there, includes furnitures and what is inside might be playing huge role on giving this fire more pressure nor support to be so strong.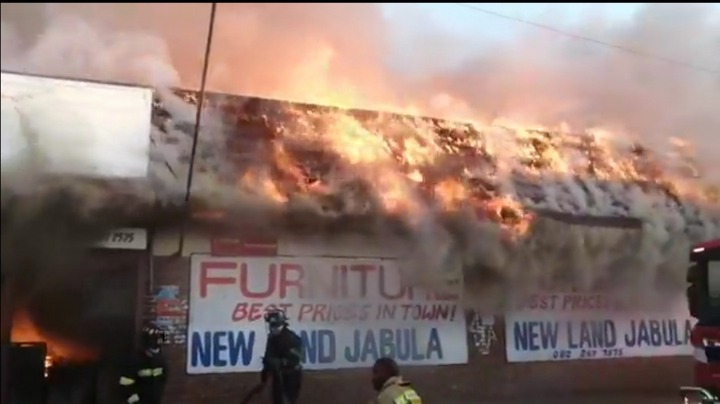 Content created and supplied by: Mukona94 (via Opera News )