There are people who are unable to control their anger and if you hurt them they might do something terrible to you, some even go to the extent of taking your life.
A female officer killed her baby daddy and child after finding a woman in his home. The couple were already going through a rough patch and the man decided to get his own place.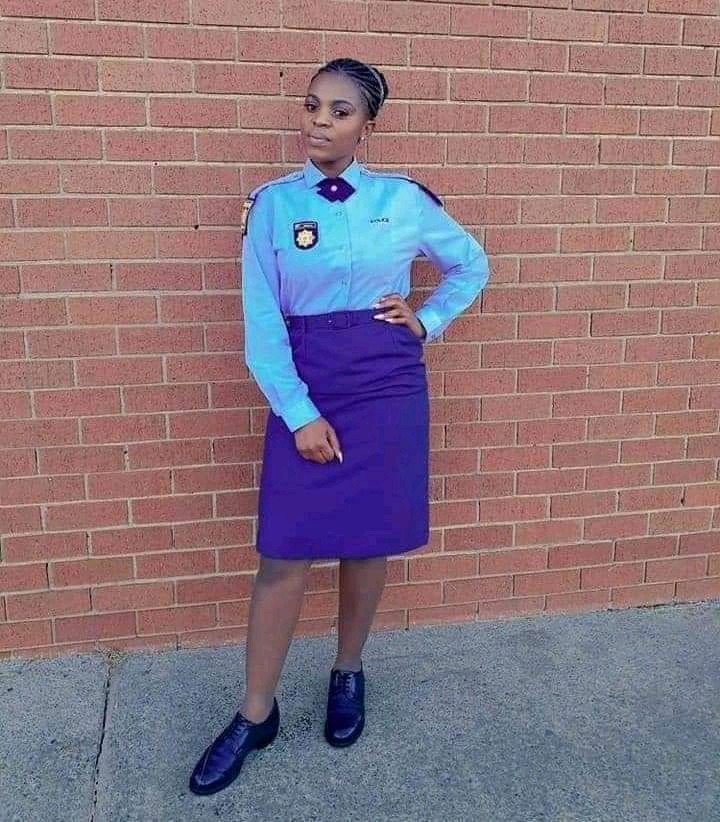 He brought a female visitor home and the news reached the female officer and she rushed over with a firearm in hand. This accident occurred in the evening of Saturday 13 February 2021.
The baby father had gone out with his visitor and then returned home only to fetch a few items. The visitor went inside the house while the man was in his car waiting for her not aware that the mother of his child and baby girl were already inside.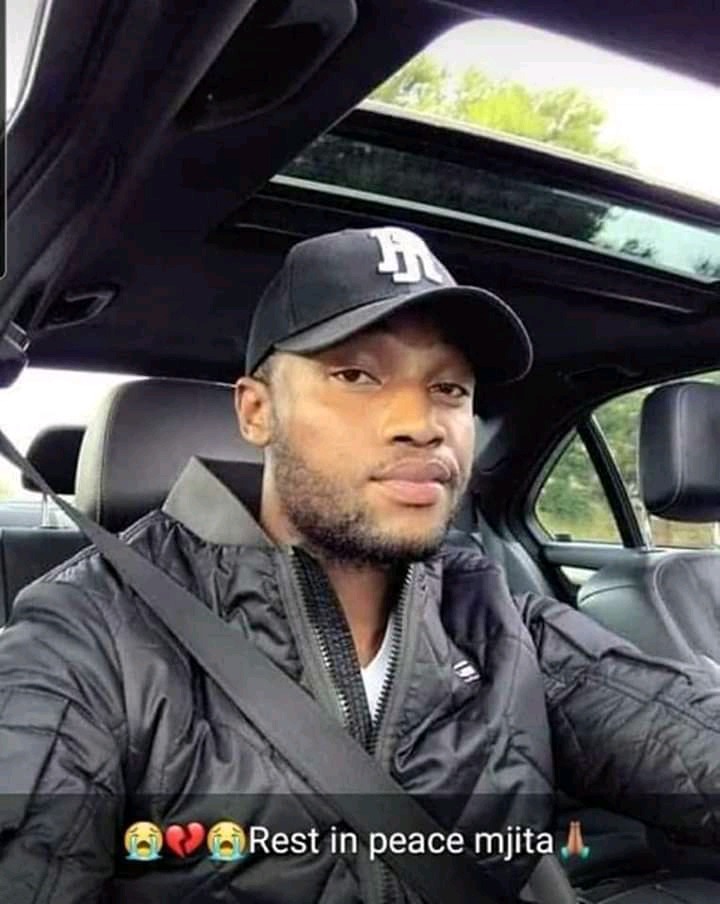 When she got in the house she found the female officer with her baby and was holding a firearm and held the visitor at gunpoint.
The man got worried when his visitor wasn't coming back in the car and he went to check if everything was okay only to find that the mother of his child is very furious at both of them.
A scuffle then broke out resulting to the fatal shooting. The other woman who came to visit managed to escape and she reported this case to the police.
Out of anger the female officer shot his baby daddy and her baby girl then she took her own life using the firearm.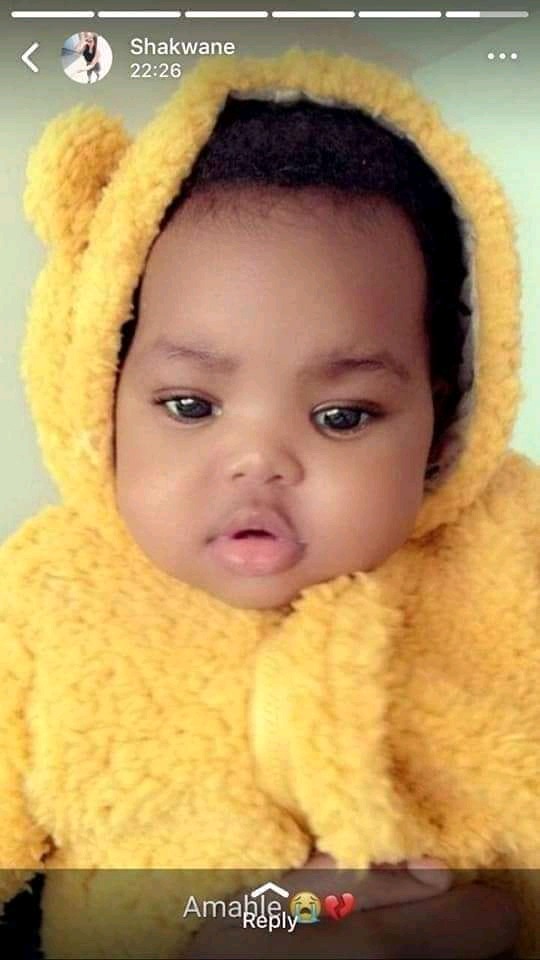 The police urges people to refrain from using violence to resolve issues but rather make use of Employee Health and Wellness (EHW) services within the department whenever they face challenges in their relationships.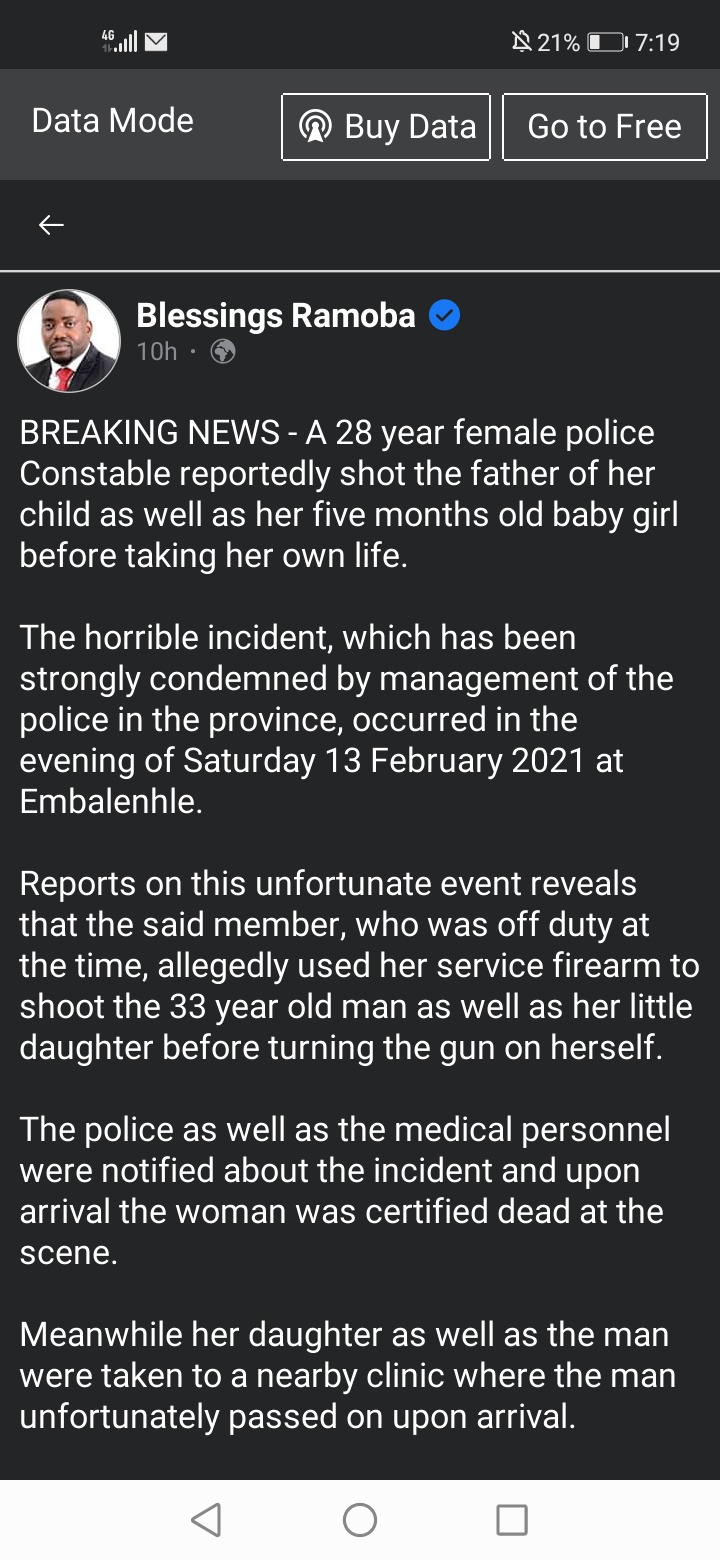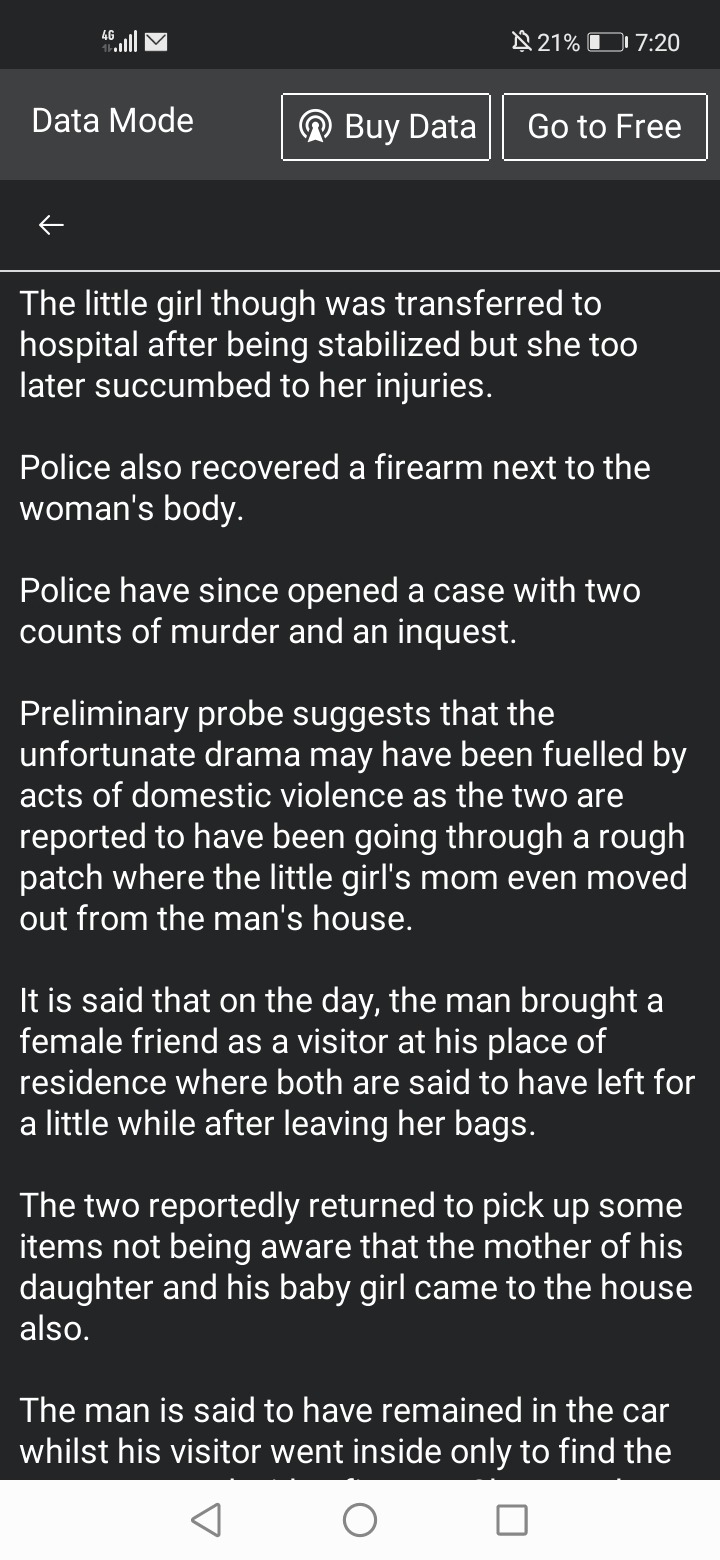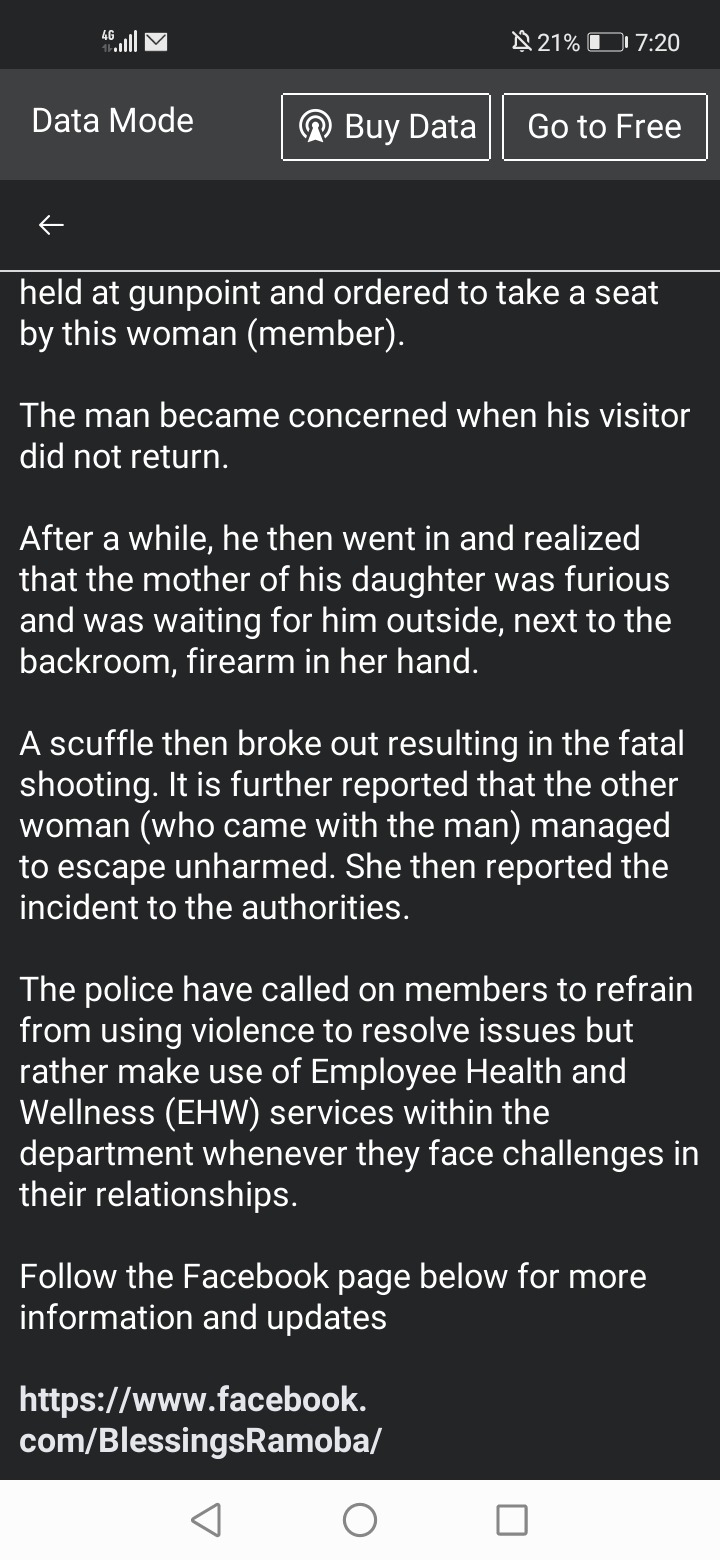 Source: https://www.facebook.com/1990103441088743/posts/3635301396568931/?app=fbl
Content created and supplied by: Worldwidebreakingnews (via Opera News )